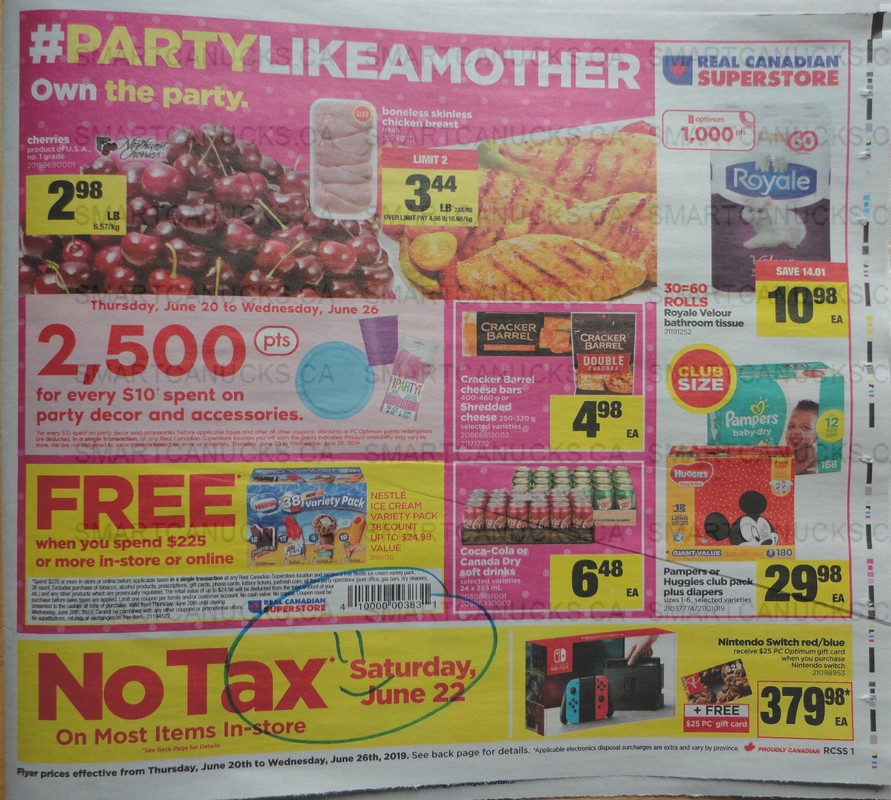 Tomorrow only, Saturday June the 22nd, save the tax on nearly anything in the store at Real Canadian Superstore Ontario. It has been some time since there has been a no tax day that was NOT limited to select departments, so now is the time to stock on on any taxable items you might need.
Don't forget to take a good look at your personal PC Optimum offers in case any of them line up with no tax day. For example you may have a store spend offer for Real Canadian Superstore Ontario. If you were to get say, 10% back from a store spend offer and purchased only taxable items, you would actually save 23% on your entire purchase!
There is an in store offer of 2,500 PC Optimum points for every $10 spent on party decor and accessories, so 25% back in points plus saving the tax is savings of 38%.
Click here to view the Real Canadian Superstore Ontario flyer for this week!