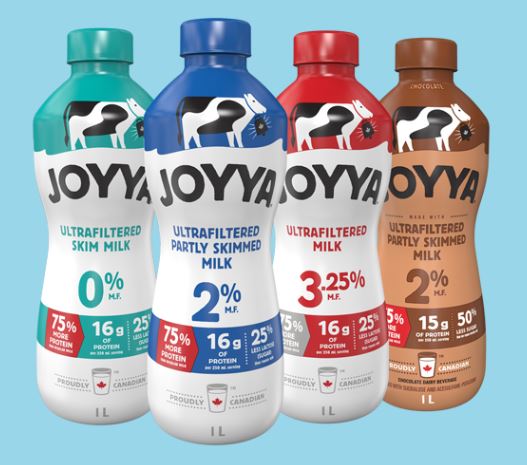 This week No Frills Ontario has Joyya Ultrafiltered milk 1L on sale for $2.88. There is a brand new Smart Source tear pad coupon circulating for $1.50 off. Use this coupon and pay just $1.38 each!
The Joyya Unfiltered milk is available in several varieties including 0% skim, 2% partly skimmed, 3.25%, and 2% partly skimmed chocolate. Check the coupon boards in Loblaws banner store for this $1.50 tear pad coupon as it very recently came out and you will likely still be able to find it.
If you are unable to find the tear pad coupon, you also have the option of a $1 printable coupon that is still available. Click the link below to find this coupon.
Click here to view this offer in the No Frills Ontario valid until June 26th.
Click here to print your coupon for $1 off the purchase of Joyya Ultrafiltered milk 1L.