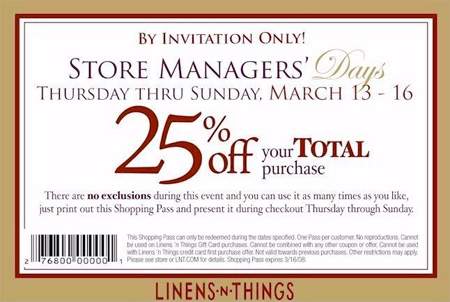 Thanks a bunch cinderella dressmaker for emailing me this coupon.
Smart Cancuks get 25% off your total purchase at Linens N Things! There are no exclusions during this event and you can use it as many times as you like, just print out this shopping pass and present it during checkout.
This offer is valid during the store Managers' days March 13 – 16, 2008.