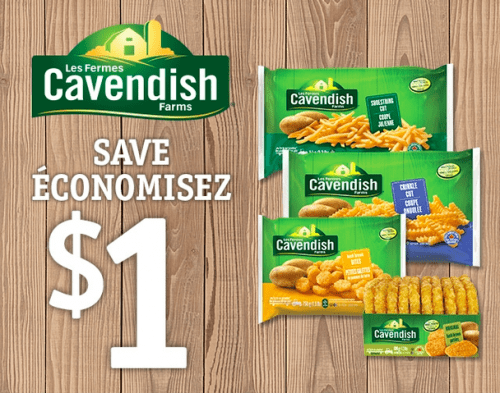 Cavendish Farms Canada is currently giving away via GoCoupons.ca a coupon that will secure you $1 off on the purchase of any 2 of their Cavendish Farms products that are 454g or larger. The normal ticket price for one 454g bag of Cavendish Fries, like my personal favourite, the sweet potato fries, is between $3-$3.99. This means if you were to purchase two of these bags, you could be saving at the bare minimum about 15% off – which can really add up!
These coupons from Cavendish Farms will only be available for a limited time.
Click here to get your $1 off coupon from Cavendish Farms Canada.