Chapters is doing their nooner deals again!  From today until Thursday they will have a different deal each day from 12-2 EST.  This sale is online only.  You can still qualify for free shipping on orders over $25 and you can still use coupon code OLNOV11 to save another $5.  Can't wait to see what's on sale today.
Click here to check out the sale page.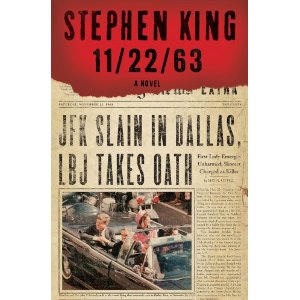 First Lunchtime deal just posted.  Save 75% off Stephen King's newest release 11/23/63.  Regular priced at $39.99 and for the next 2 hours it is only $10 (or $9.50 with plum or irewards!).
Click here to go to today's deal page.