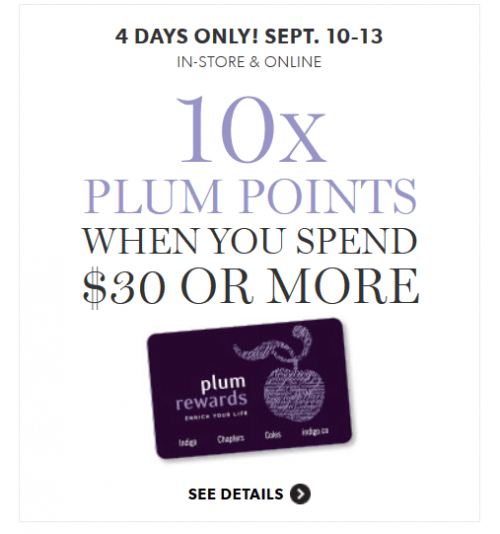 Chapters Indigo Canada has a great offer to kick off your weekend! Head over to Chapters Indigo and you could earn 10x the Plum Points when you spend $30 or more! This is an amazing deal, as you would normally earn 5 points per dollar spent, but this weekend you can earn 50 points per dollar spent!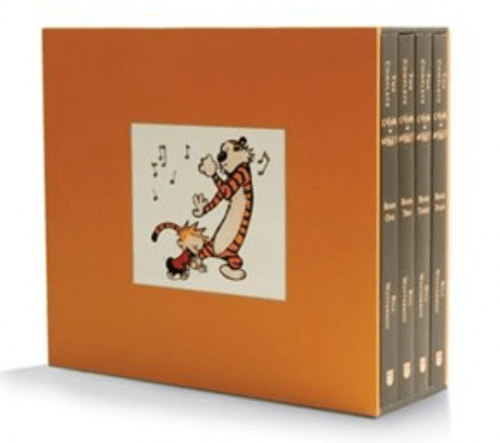 You can optimize savings this weekend if you combine this 10x the points deal with other weekly Chapters Indigo offers. This week you can save 40% off books with funny felines, such as The Complete Calvin and Hobbes collection. Normally sold for $100, you can purchase it now for $60. Not only that, but since it's over $30, you can earn 10x the plum points and get 3000 plum points! This collection is great for any Calvin and Hobbes fan as the four-volume slipcased paperback edition of the original groundbreaking collection features all of their adventures in one great set.
Other offers available at Chapters Indigo now include:
40% off Harry Potter and the Philosopher's Stone- Illustrated Edition (ends September 14, 2015)
20% Off Melissa & Doug toys (ends September 13, 2015)
50% Off Illume Bella Collection Candles (ends September 13, 2015)
50% off Turtle Beach Star Wars PC Gaming Wired Headphones (ends September 13, 2015)
40% off Rosetta Stone (ends September 20, 2015)
20% off Monster BlueTooth Speakers (ends September 17, 2015)
This offer ends September 13, 2015. No promo code is needed. Chapters Indigo offers free shipping on orders over $25.