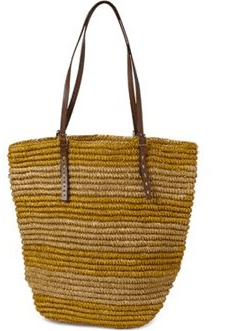 Chapters.Indigo Canada is offering 75% off gold woven totes online (now just $11.25 – was $45.00). To get this offer, click here, then on the menu bar click on the "Sale" option.
The Fine Print:
Stripes of woven natural raffia give our casual bag added style. It has a simple shape and long, slim handles for easy over-the-shoulder carrying. Perfect for spring marketing, this bag transitions easily into summer. 100% raffia. Handles: 100% PVC. 10" x 6" x 1.75" deep.
Chapters.Indigo has free shipping on orders over $25.