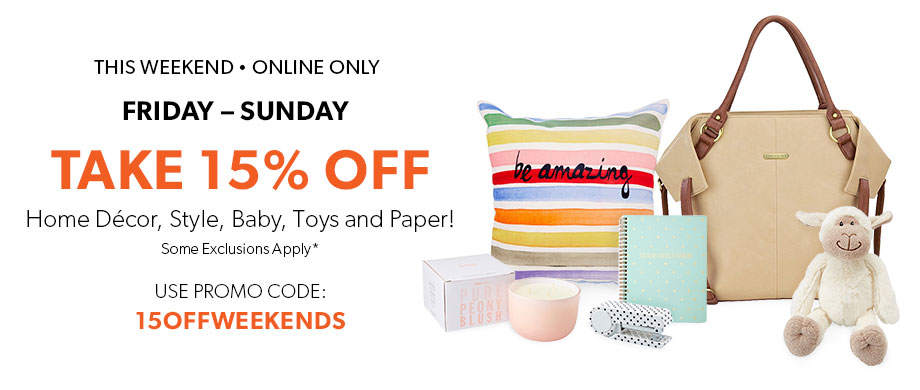 Chapters Indigo Canada is hosting another one of their take 15% off weekend events, where you can save an extra 15% off on regular priced home decor, style, baby, toys and paper products. This event starts today, and will be valid until Sunday at 11:59pm EST and you must enter the standard promo code, 15OFFWEEKENDS, to receive the discount.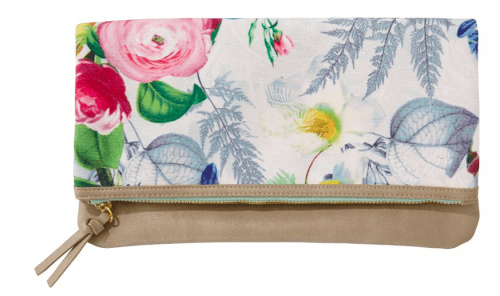 One of the items that I would be very tempted to use this promo code on this weekend, if I didn't already have enough handbags and purses, would be this floral patterned Pablo Foldover Daydream Clutch Bag. The foldover features of this clutch not only looks super cute, but also provides a little extra protection for the necessities being housed in your bag. The bag is also being sold for not a bad price, as the original price is just $28, but with the extra 15% off will just be $23.80.
If you are like me and are in the midst of nursing a handbag and general accessory addiction, then I'd direct you to the smaller goodies section, where you can find fruity and delicate scented hand creams for as little as $20. This Go Be Lovely Lavish Hand Crème, in Anemone, is a blend of citrus blossoms and apple with added hints of clove, patchouli and oak moss. It also has Vitamin E, a cure for cracked and damaged skin. This is surely what we all require, especially after  the dry and brittle winter that we've suffered through.
Chapters Canada offers free-shipping on all orders that exceed $25.
Click here to begin shopping online during the 15 off weekends event.