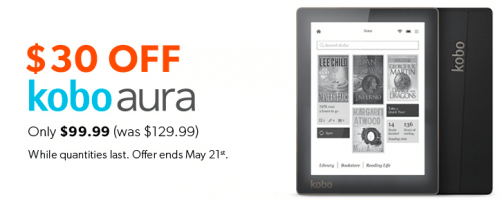 Chapters Indigo Canada has a number of weekly deals and sales offered each week, but what will make these deals even more enticing is that you can stack them with the Visa Checkout promotion to receive an additional 20% off on almost any of your purchases.
The only restrictions with the Visa Checkout promo is that you cannot exceed $1,000 in your purchase and you cannot use it on the following products or departments:
Apple products and accessories
gift cards
Kate Spade
LEGO
Rosetta Stone products
used books/music/DVDs
An example of a deal that you could use the Visa Checkout promo with, to make for some really great savings, is the Kobo Aura. Before, the 6″ eReader was selling for $129.99, but right now it is on sale for just $99.99. When you counter in the Visa Checkout 20% off, the Kobo Aura reduces to being only $80.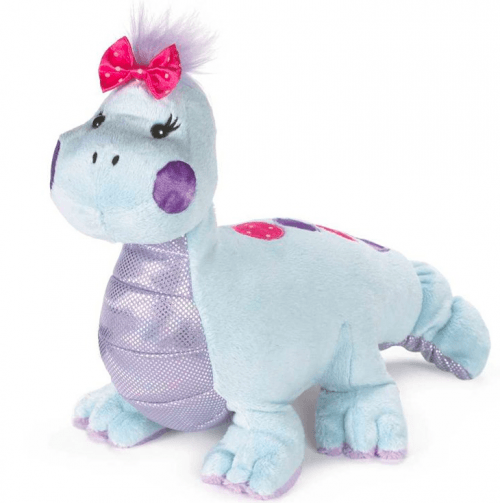 Other deals that you may want to check out this week at Chapters Indigo is the toy sale, which features offers that are up to 50% off their original price. If you purchase anything from this department then, and combine it with the Visa Checkout promotion, then you could be saving upwards of 60% off on select toys. For instance, this Webkinz Darling Dino is currently on sale for 49% off the original price and is now just $7.50 (was $14.95). When you apply the extra 20% off to the Webkinz Darling Dino, it is then reduced to being just $6.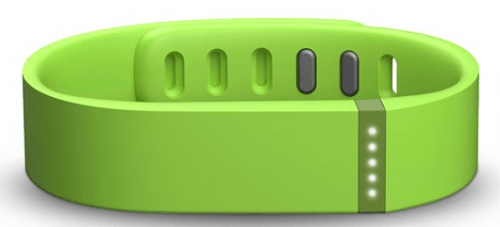 And while the Fitbit Flex isn't exactly on sale at Chapters Indigo, if you were to purchase it using the Visa Checkout promotion you would only have to pay $96 for it, though it is usually sold for $119.99. The closest price that I could find on the same Fitbit Flex was at Best Buy Canada, where they are selling it for $99.99. If you don't have Visa Checkout, and don't intend to get it, then you may opt to buy your Fitbit Flex from Best Buy, seeing as it is being sold at a decent price point.
Chapters Indigo will be running the Visa Checkout promotion until May 31st, and you will only be allowed one discount per paying customer – so be sure you think long and hard about your purchase before going through the checkout!
Chapters Indigo also offers free-shipping on all orders that are $25 or more.