Another great product review offer is available from ChickAdvisor.  This time, they are looking for 400 Canadian women to try CND Creative Play nail polish, base coat and top coat.
If you are not familiar with CND Creative Play, it is the regular polish line from the makers of real Shelllac Polishes.  The line comes in over 100 shades in various finishes from regular cremes to glitter and more.  You will get a choice out of four shades for your colour coat.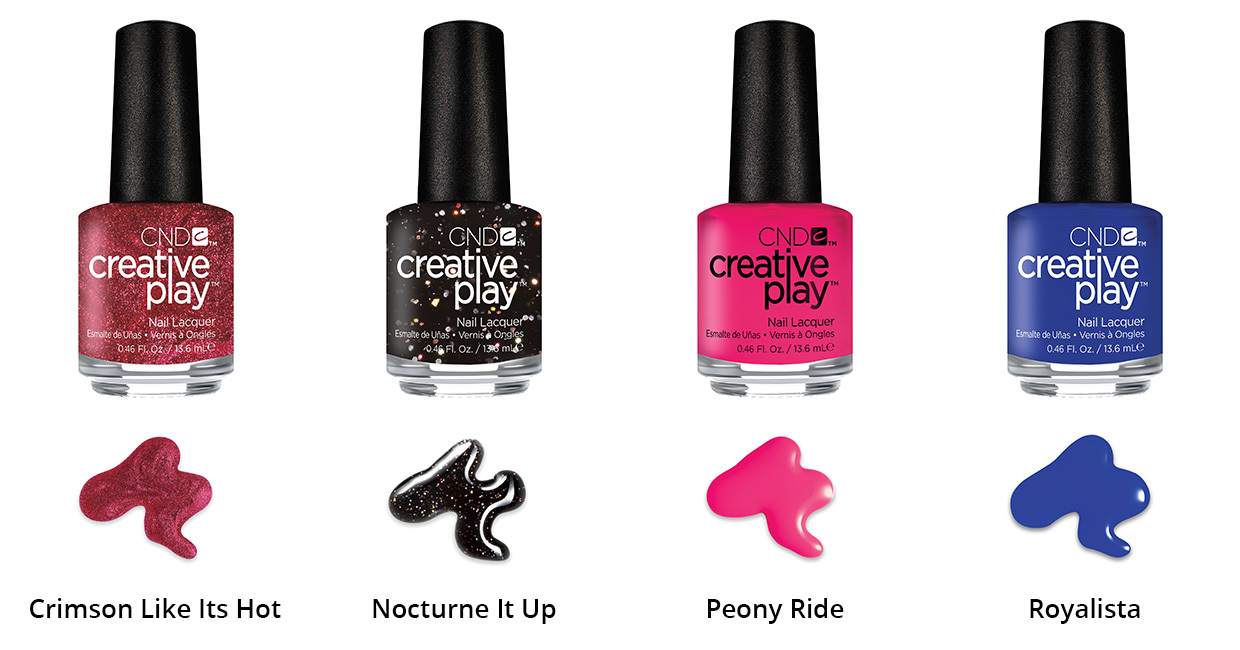 Crimson Like Its Hot – a deep red with shimmer and glitter
Nocturne It Up – black with colourful glitter
Peony Ride – a cheerful pink creme
Royalista – a bright royal blue creme
Apply for this product testing opportunity here by October 15th.  As always, you can increase your chances of being chosen by ensuring your profile is up to date with a profile image, completing reviews of similar products to show interest in nail polish and sharing the offer on social media.  Use #LoveCNDCreativePlay when sharing for extra consideration.