Good morning 🙂 Happy Saturday! As you know the sweet offer "Family Favourite" from Cineplex Canada is back every Saturday morning at 11am, where you can watch a film each week for just $2.99 per ticket! Regularly kids cost $7.00 and adults cost upwards of $10.00 depending on your location.
This Cineplex Canada offer is valid now until Saturday, March 19, 2016. A portion of the proceeds goes towards supporting Free The Children. I noticed that on Saturday, January 16, 2016 the film Monkey Up is available for FREE Screening!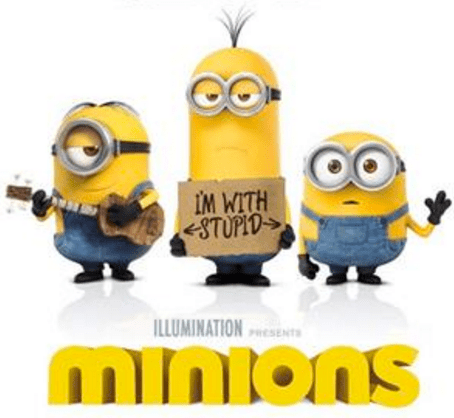 Today, Saturday, January 9, 2016 you can watch the film Minions 1h 35m, Comedy, Animation, Family,  and tickets on sale now for just $2.99 per person!
Here's the upcoming movie line-up every Saturday morning at 11am for 2016 for Cineplex Family Favourites at $2.99 each:
January, 2016:
Today: January 9, 2016: Minions 1h 35m, Comedy, Animation, Family. $2.99
January 16, 2016: Monkey Up| 1h 23m, Family. Free Screening! *HOT*
January 30, 2016: Pixels | 1h 46m, Action, Comedy, Animation, Family. $2.99
February, 2016:
March, 2016: