Good morning SmartCanucks 🙂 Happy New Year! We have wonderful news for the new year! The Family Favourite promotion from Cineplex Canada is BACK for 2016! Watch a family favourite film every Saturday morning at 2016 11am each week for only $2.99. A portion of the proceeds goes towards supporting Free The Children. It's a fun and affordable way to enjoy the weekend with your family! Each week features a different movie.
We have a exclusive sneak peek of the upcoming Cineplex Family Favourites! It seems like there will be no movie on Saturday, January 2, 2016 yet and I noticed that on January 16, 2016 the film Monkey Up is available for FREE Screening!
Here's the upcoming movie line-up every Saturday morning at 11am for 2016 for Cineplex Family Favourites at $2.99 each:
January, 2016:
January 9, 2016: Minions| 1h 35m, Comedy, Animation, Family. $2.99
January 16, 2016: Monkey Up| 1h 23m, Family. Free Screening! *HOT*
January 30, 2016: Pixels | 1h 46m, Action, Comedy, Animation, Family. $2.99
February, 2016:
February 6, 2016: Zathura: A Space Adventure. $2.99
February 13, 2016: Hotel Transylvania 2. $2.99
February 20, 2016: Goosebumps. $2.99
February 27, 2016:

Escape From Planet Earth. $2.99
March, 2016:
March 5, 2016: ParaNorman. $2.99
March 12, 2016: Earth to Echo. $2.99
March 19, 2016: The Games Maker. $2.99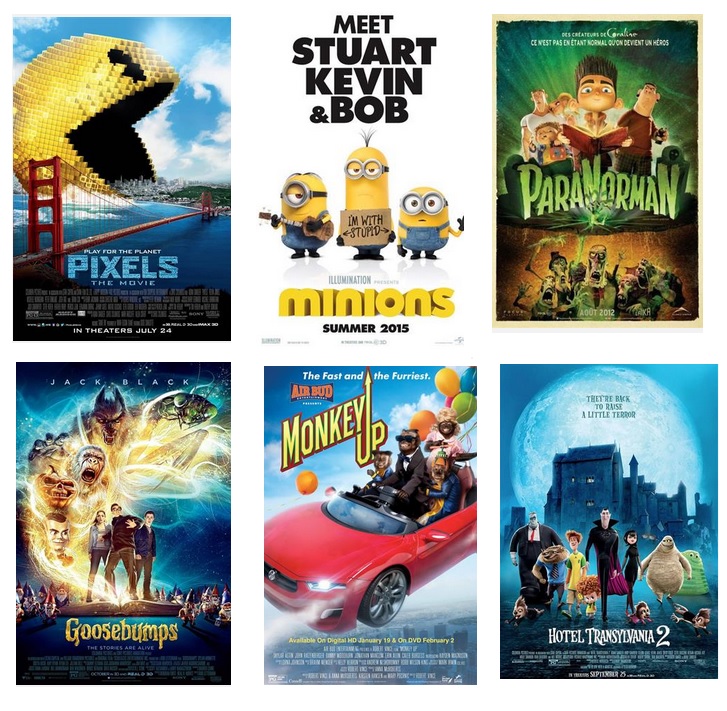 I love Cineplex Canada 2016 Family Favourites. They're a great inexpensive way for children and the whole family to have a fun enjoyable Saturday afternoon! The free screening on January 16, 2016 of Monkey Up is a nice added bonus
Click here to see a list of Cineplex participates in the Family Favourites event.
Click here to get tickets from Cineplex online.