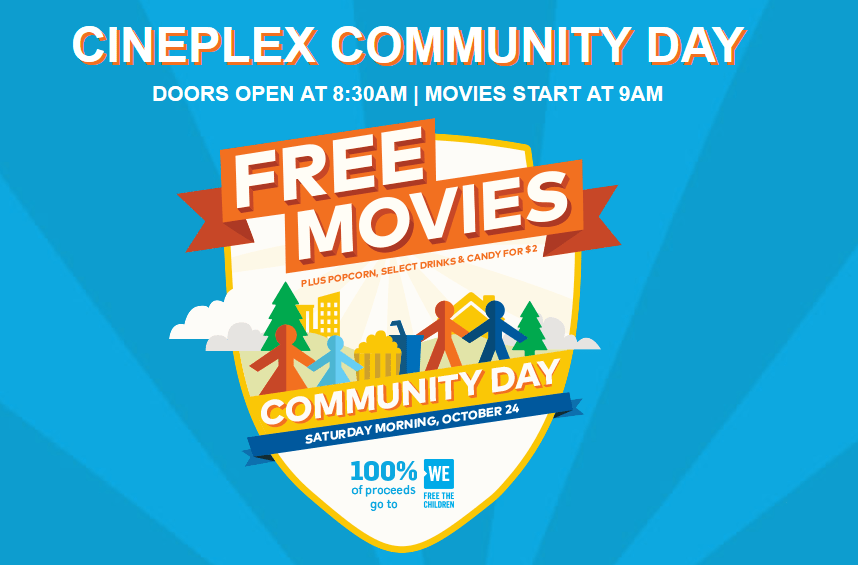 Watch a free movie plus get $2 concessions at the upcoming Cineplex Community Day on October 24th.
Dependent on location, you will have the opportunity to watch Despicable Me 2 (3D), Fast & Furious 6, The Lorax (3D), Pitch Perfect, Dumb and Dumber To or Hop for free.  You can get popcorn, candy and drinks for just $2 each at these free movies with proceeds going to Free The Children.
Doors open at 8:30am with movies starting at 9am.  They do not allow any pre-purchases of free tickets and this has been a popular promotion in past years so go early for the best selection of movies and especially if you want to sit together as a group.
Click here for full details or to find out which movies are showing at your local theatre (all six are shown at mine).