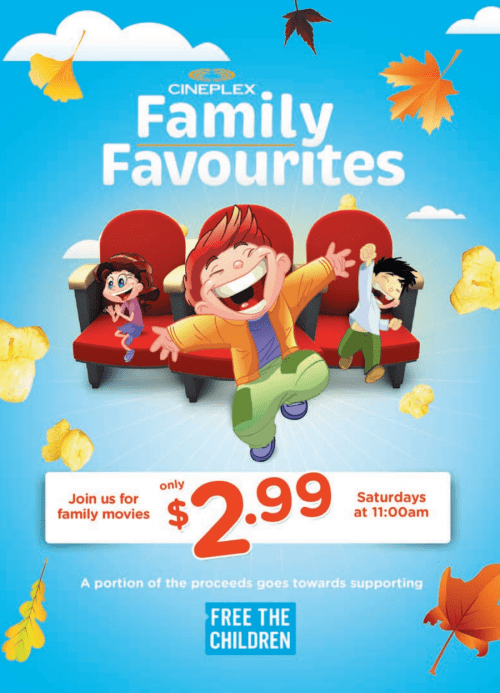 Good morning 🙂 Have a lovely Saturday! Today, Saturday, December 12, 2015 is the last day for the awesome promotion 'Family Favourite' from Cineplex Canada and includes:
Today, you can watch the film, Dr. Seuss's How the Grinch Stole Christmas at 11 am and tickets on sale now for just $2.99 per person!
As you know, Cineplex Canada has their Family Favourites movies on Saturday mornings at 11 am, where you can watch a film for only $2.99 per ticket, regularly kids cost $7 and adults cost upwards of $10 depending on your location. Another great aspect of this Cineplex Canada promotion is that portion of the proceeds goes towards supporting Free The Children. It's a fun and affordable way to enjoy the weekend with your family! Tickets on sale now!
Click here to view the Cineplex Canada Family Favourites detailes.
Click here to view a list of participating Cineplex theatres locations.