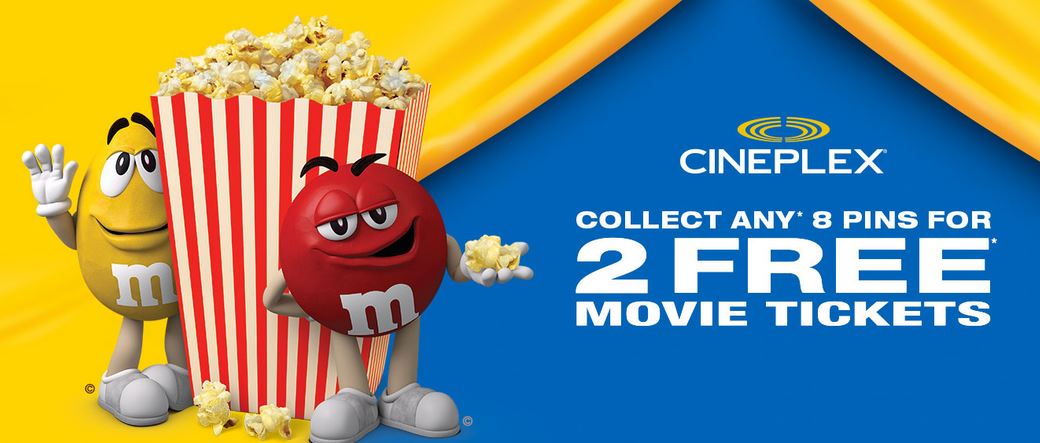 This popular rebate promo is back for 2017.  Collect 8 PINs from specially marked packages of candy and get two free Cineplex movie tickets.  Included products are M&M's, Twix Bites, Snickets Bites, Skittles and Starburst.  Look for specially marked packages with a blue banner across the top.  You can often find these bags for $2 at Dollarama.  So you get 8 bags of candy and two movie tickets for just $16 plus taxes.
Find your unique 10-character PIN code inside specially marked packages.  It is near the top inside so be careful when opening your bag of candy.
Go to: www.moviecollectandget.ca and enter your 8 PINS by December 31st 2017
Two Cineplex promo codes will be emailed to you for a free movie within 24 hours. You can use them separately if you wish
Enter your movie promo code at cineplex.com/moviecollectandget to redeem 2 movie tickets.
You can get a maximum of four movie tickets per person or household from this promotion and movie tickets must be redeemed by January 31st 2018.