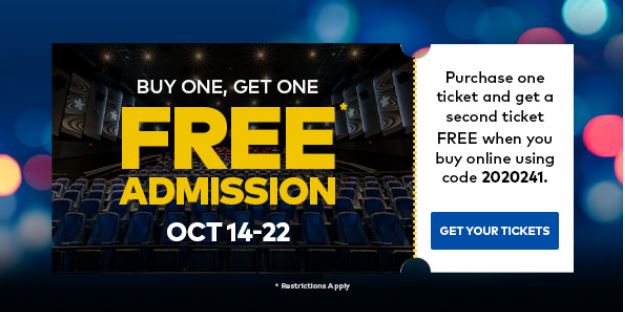 I can't recall the last time I went to see a movie in a theatre, but for those of you interested in visiting a Cineplex Odeon this weekend, there is a buy one get on free admission coupon code available.
Until October the 22nd, purchase one ticket and get a second ticket free when you buy your tickets online using the code 2020241.
Don't forget that if you had promo codes from other various promotions that you were not able to use while theatres were closed, that the expiry dates of many of these were extended and you can likely still use them. For example, the Pizza Pizza promotion redemption window has been extended to November the 15th.