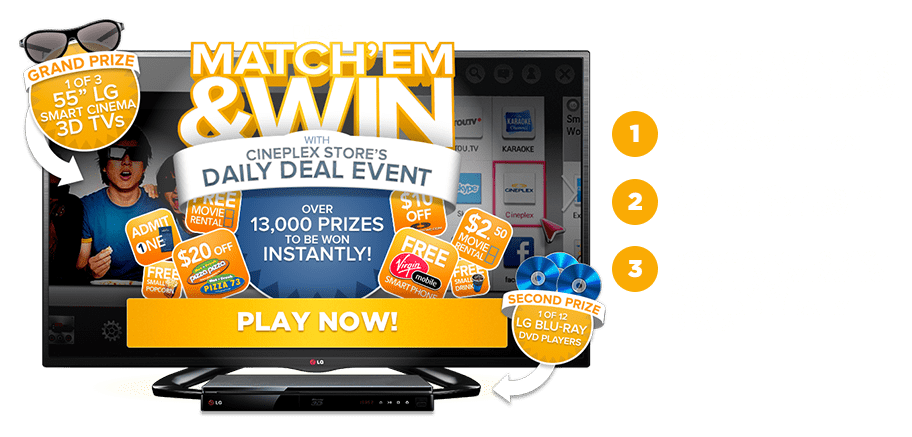 The Cineplex Store has several promotions going for Black Friday including daily deals, a contest and an offer for gift cards.
Today's daily deal is for a free movie ticket and 500 scene points when you purchase a physical movie valued at $14.99 or more. You can also purchase a digital download and you'll receive 1000 scene points + the 500 bonus scene points.
This is a variation of the previous ongoing offer where you would get a free movie ticket or 1000 scene points, but not the extra 500 scene points.
The contest is a match & instant win contest where you receive tokens for doing various things (making purchases for example at the store) and if you match three prizes you scratch off you win the prize. You will receive one free token for signing up.
Also, if you purchase a $50 gift card right now, you'll receive a $5 gift card for yourself fore free. The $5 gift card has to be spent before January 31st, 2014 however.
Make sure to check back tomorrow for the Black Friday daily deal as well.