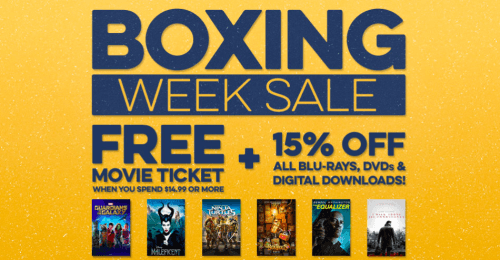 Shopping at the Cineplex Store Canada this week will not only be cheap but will pay your way to see some of the newest releases coming out this Christmas. Right now, not only is Cineplex reducing hot new DVD's and Blu-Ray edition movies by up to 15% off but they will also give you a FREE movie ticket when you spend over $14.99 until January 2nd, 2015.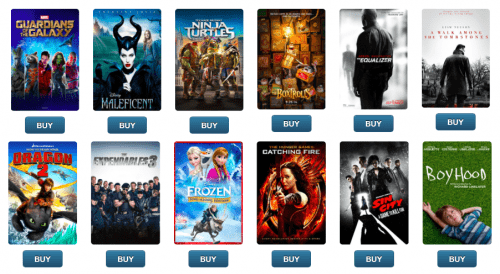 As you can see from this small selection of titles available in this sale, that it won't be difficult to spend the minimum $14.99, or even the $27.99 that will qualify for two free movie tickets. The movie tickets will be sent out to you electronically, and will be redeemable in the New Year beginning on January 1st, 2015.
The minimum amount that you'll have to spend of $14.99 will also only count if you use it on digital downloads-not rentals.
Click here to begin shopping at the Cineplex Store Canada online.