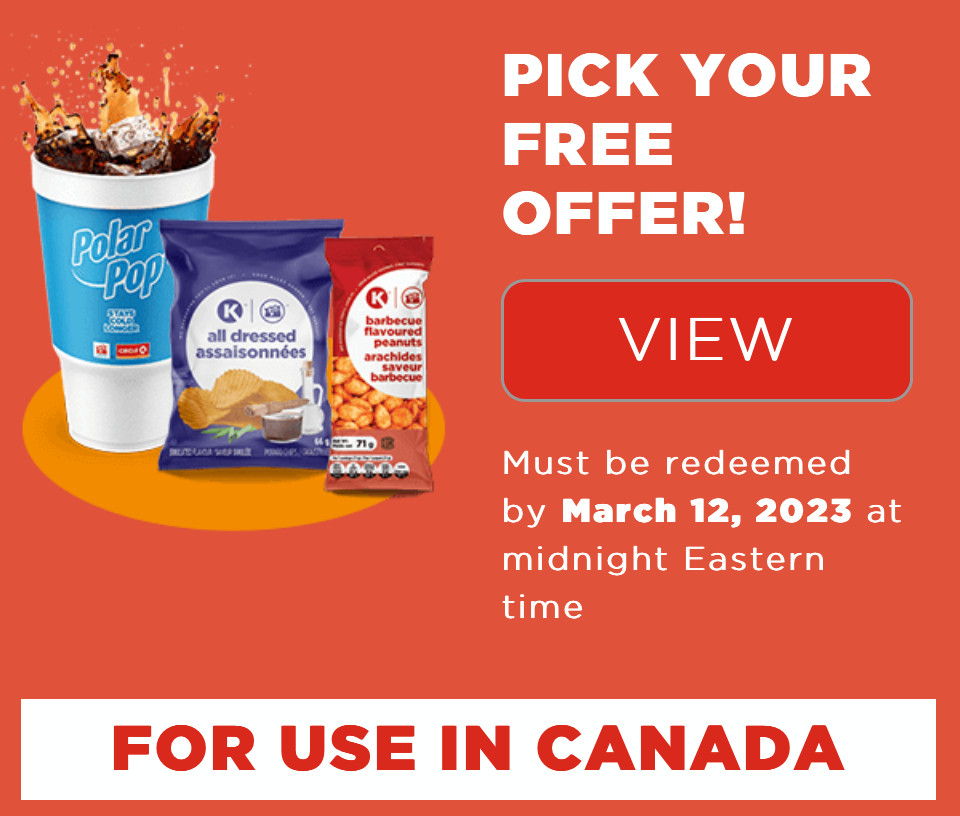 Circle K Canada is giving away FREE stuff in celebration of International Women's Day. Get a completely free item from Circle K by redeeming a coupon on your phone. You can pick from many amazing freebies including:
Free Circle K Candy
Free Circle K Chips
Free Circle K Nuts
Free Circle K Water Bottle
Free Circle K Winter Cookie
Free Circle K Hot Beverage
Free Joker Energy Drink
Free Polar Pop
Free Arizona Drink
You can get these Circle K freebies coupon here. After you go to this page enter your postal code and phone number. You'll get a text message with a link to redeem your Circle K free coupon.
Open to anyone within Canada. Offer must be redeemed at Circle K Convenience Stores in Canada. Customers must have a mobile phone with Internet access to redeem coupons in-store. Limit of one coupon claim and three coupon redemptions per person, per day, per phone number.
Click here for Circle K Canada freebies coupon