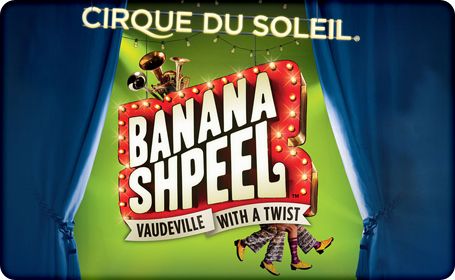 StealTheDeal.com and Cirque Du Soleil have teamed up again to offer another exciting show deal! 
This time it's for the Toronto showing of Banana Shpeel at the Canon Theatre on September 24th at 7:30pm.
 StealTheDeal.com is offering the regularly priced $110 ticket for only $73, which is a $37 savings and a great deal for the Orchestra Seats.
Banana Shpeel is a new style of production from Cirque du Soleil that features a colourful combination of slapstick comedy, eclectic dance, and unique acrobatic acts. The action follows a diverse spectrum of performances including tap, hip-hop and eccentric dance, physical comedy and distinctive acrobatic acts performed by elite international artists – plus madcap characters spreading chaos in all directions.
Click here to purchase your tickets!