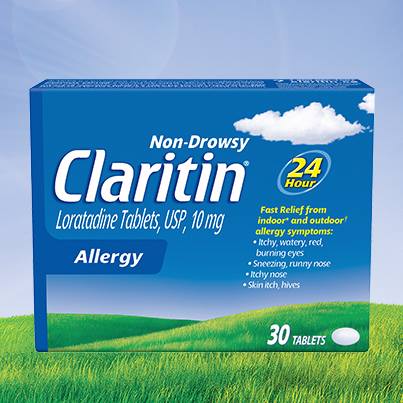 Nothing can ruin a beautiful spring day more than being stuffed up with a runny nose and needing to be cooped up indoors so as to avoid the inevitable itchy eyes that will come from your seasonal allergies. The people over at Claritin Canada want to ensure that you have as lively and outdoor friendly a spring as any of your non-allergy sensitive friends will this year, and to get you to believe in their product they are giving away free trial sizes of Non-Drowsy Claritin on their Facebook page.
To receive this free trial size from Claritin, you will simply have to answer a quick 5 question survey and then fill out your mailing address so that you can have the sample shipped to your home. Unfortunately, residents of Quebec won't qualify for the free trial size, but instead will receive a $3 off coupon that will be valid on any purchase of Claritin that contains 20 tablets or more.
This is a limited time offer that will only be available while quantities remain in-stock or until June 1st.
Click here to receive your free trial size of Claritin.