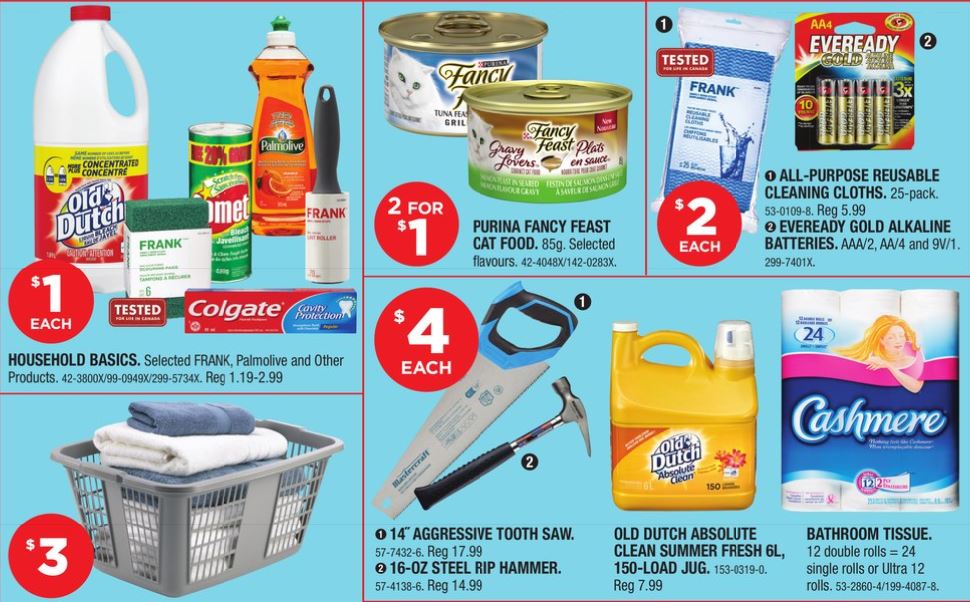 Stock up for cleaning supplies for less at Canadian Tire starting on Friday with select items starting at just a dollar with no coupons needed.
Dollar items include Comet cleanser, Old Dutch bleach, FRANK cleaning sponges, Palmolive dish soap and more including lint rollers.  The sizes shown mean that these are cheaper than even Dollarama.
There are some coupons for some of these products, but Canadian Tire often sells special sizes for their dollar sales, so check to make sure that they are not covered by exclusions on your coupon. Sizes are not specified in the flyer, so you may have issues price-matching these deals at other stores.