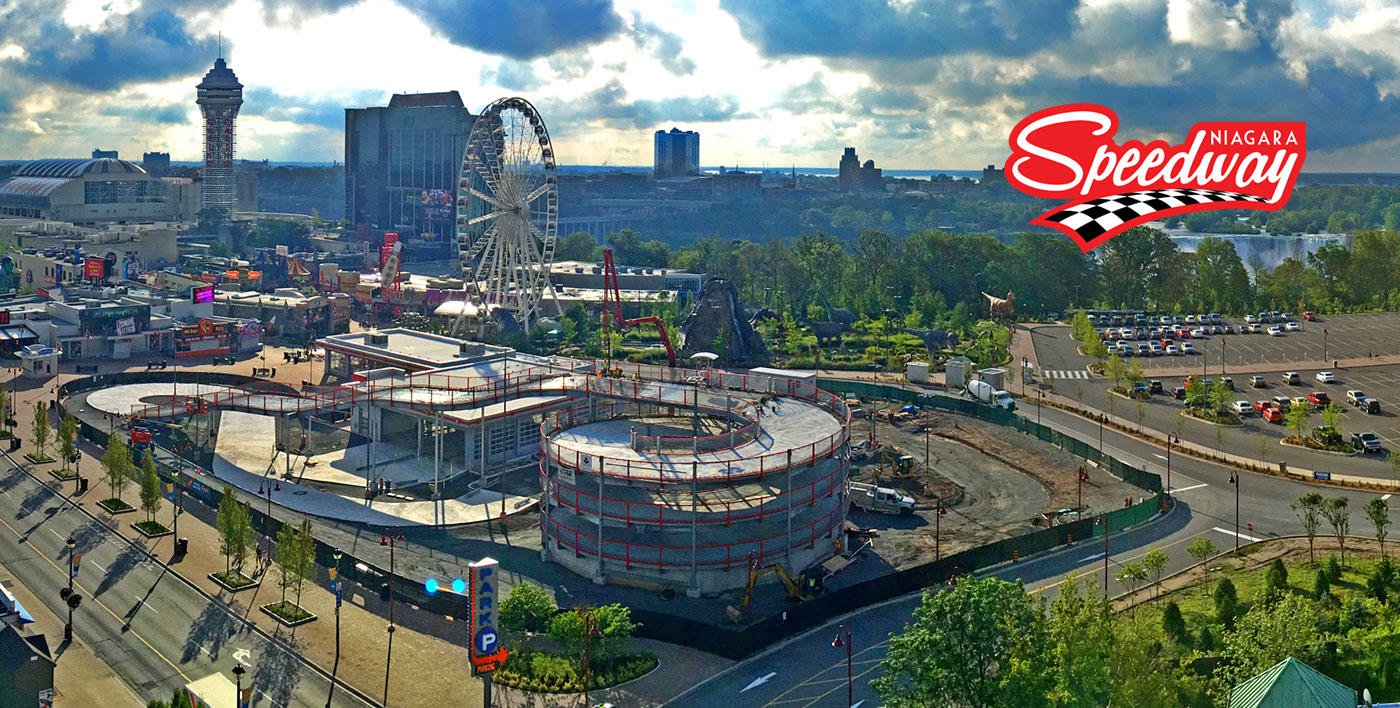 On your marks, get set, go!
Clifton Hill's NEW Niagara Speedway go-carts is set to open this spring. Some say it'll be like real life Mario Karts! Niagara Speedway is a marriage of traditional go-karts with the added fun & excitement of an elevated coaster styled track. Drivers get to test their driving skills along the straightaway, negotiate the hair-pin turns, and climb the elevated ramp as they head for the checkered flag.  To sum it up in a few words "it's like go-carts on steroids"!
Opening this spring (by June 1 2018), it'll be North America's largest elevated go-cart track facility and the first of its kind in Canada.