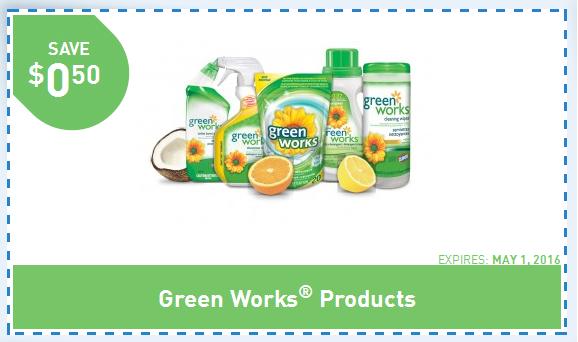 The Clorox Canada printable coupon portal is home to an assortment of coupons for a variety of your favorite Clorox products. This portal is frequently updated, so always be sure to check for potential savings on any Clorox products before you purchase them. The portal has recently been updated, and the coupons that you can now print are as follows:
Save 75 cents on Concentrated Clorox Bleach 1.62L Splash-Less, 1.89L Fibregard, or Disinfecting Bleach
Save 75 cents on the purchase of Pine-Sol scented 1.41L (excluding Original) or Squirt'n Mop 946ml
Save 50 cents on the purchase of any Green Works product (excluding dish washing liquid
The above coupons share the expiry date of May the 1st, 2016, so be sure to print and use those coupons before then. There are two more coupons available, and these expire on June the 30th, 2016:
$2 off any one Glad Recycling, Clear or Compostable bags (Excludes Glad Recycling Bags Regular 10 ct and Clear Bags Regular 10 ct)
$2 off any one Glad Indoor Bag with Febreze Freshness (Excludes Glad Indoor 24ct Bags)
There is no limit to the number of coupons that you may print through this portal.