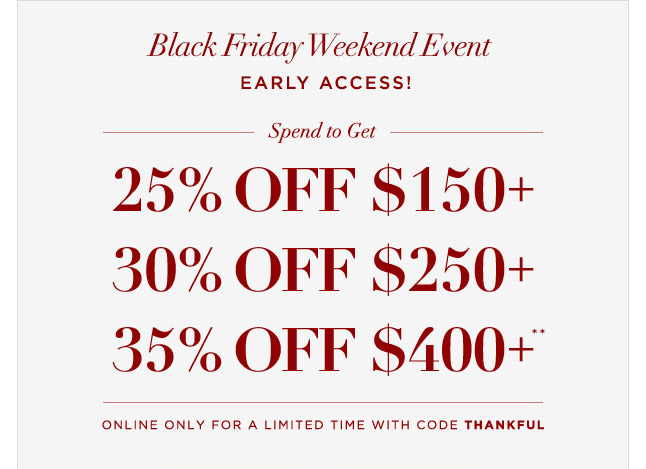 Hurry hurry hurry! Club Monaco Canada's Black Friday sale is now live as VIP early access. The good news is that there are two promo codes that can be stacked for sizzling hot savings but I'm not sure how long this will last for before they disable it. Here are the Club Monaco Canada's Black Friday deals for 2015:
25% off $150+
30% off $250+
25% off $400+
Use Club Monaco Black Friday coupon code THANKFUL to get your discount. Additionally also use the Club Monaco promo code SAVETHIRTY on top of the previous code to get an additional 30% off sale items and 40% off clearance items.
NOTE: The EXTRATHIRTY code only works until end of today November 25th, 2015 so hurry!
Click here to shop at Club Monaco Canada's Black friday