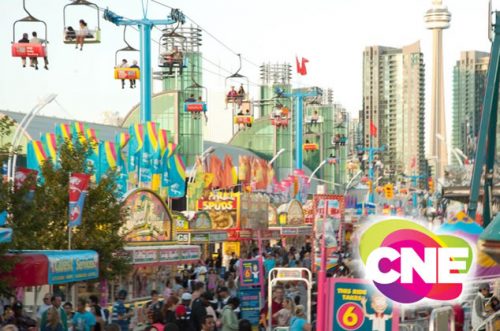 You'll remember how we posted last month about how you can save 34% off on your admission to the CNE? Well, now we have another deal cooked up for you die hard fans of the CNE. When you download and use the CNE Rewards App (on either Android or iOS) you can receive FREE return admission to the CNE.
To receive this free admission, you'll have to compete the following steps, which at first may seem a bit complicated, but I assure you will be totally worth it:
purchase your admission
turn on your Bluetooth and data so that the CNE can track the duration of your visit
visit the CNE for a minimum of 4 hours
Once you have completed all of the steps, your free return admission will be added to your Rewards App. The way that this is achieved is that the CNE has Bluetooth checkpoints positioned throughout the park, so they can prove that you actually stayed at the park (during one visit) for the minimum requirement of 4 hours.
Plus, the CNE Rewards App will provide you with exclusive deals and discounts when it detects that you're close to a nearby vendor.
Click here to download the CNE Rewards app for iOs, or here for Android.