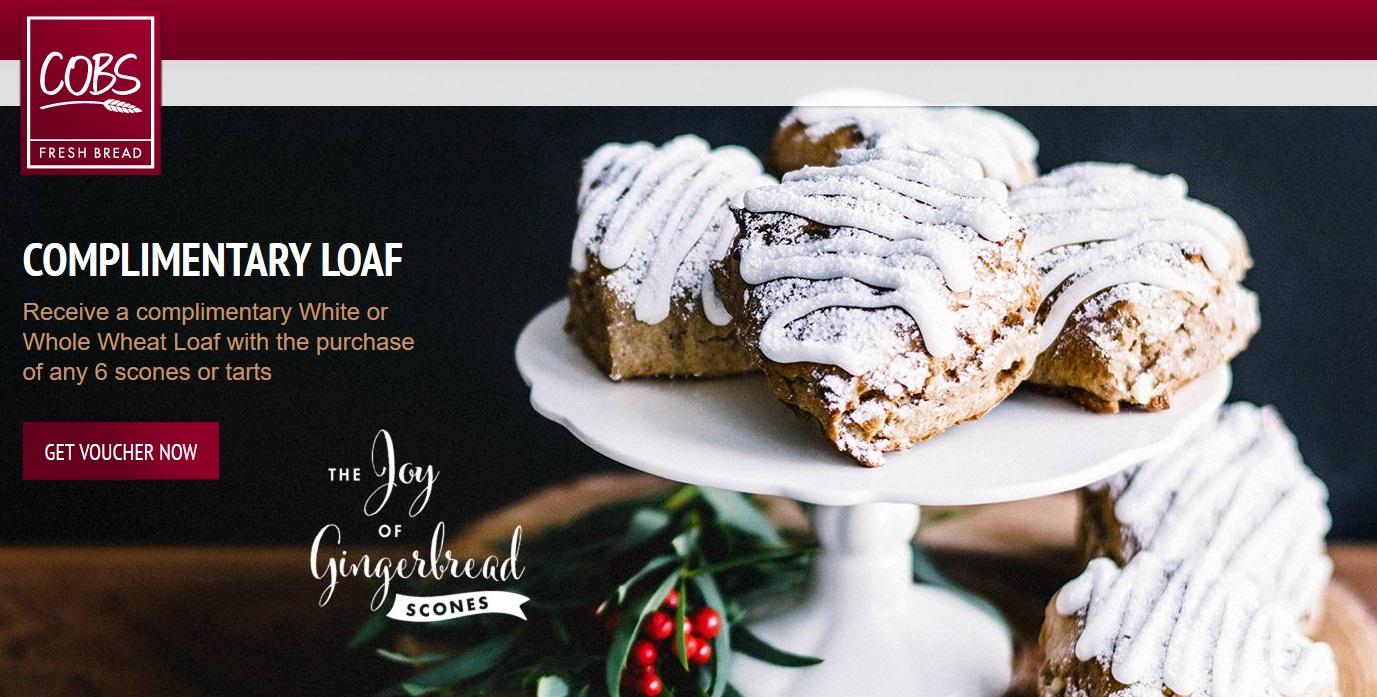 COBS Fresh Bread Canada currently has a coupon out right now, until December 9, 2015, which gives you a free loaf of bread (white or whole wheat), when you purchase 6 of any scones or tarts. This coupon is valid at all COBS locations across Canada, and only one coupon can be used per day, per customer. Click here to print out coupon.
COBS has a large variety of scones and fruit tarts available, you're bound to find something you like. This deal is perfect for family gatherings, or be the office favourite, and bring in a box of these delicious treats.
Different kinds of scones from COBS include:
Spinach, Feta, and Pesto
Cheese and Chive
Traditional
Double Chocolate
Banana Chocolate Chip
Fruit
Date
Berry and White Chocolate
Cinnamon
Pumpkin Cranberry
Pumpkin
Mint Chocolate Chip
Apple and Butterscotch
Gingerbread
Carrot Cake
Lemon Blueberry
Products vary in different locations, if you want a specific flavour, call in ahead of time to your nearest COBS location to check for availability.
Click here to find your nearest COBS location, and enjoy these delicious treats.