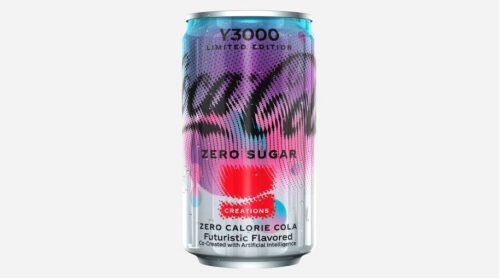 The latest Coca-Cola flavour is now available! Coca-Cola Y3000 is a futuristic flavoured beverage, partially created by AI. AI was used to help create the packing and flavour of the Coke beverage, which will be sold in the US and Canada for the same price as regular Coke beginning Tuesday. This futuristic Coke offering will be available in a zero sugar and a full sugar version.
If you purchase the Y3000 Coca-Cola, be sure to scan the QR code on the can or the pack, and you can visit the Coca-Cola Creations Hub. Here you can use the custom Y3000 AI cam to filter photos and envision what the future may look like. There will also be a Y3000 capsule collection from the brand AMBUSH. The line will be available in the fall and will feature apparel and accessories inspired by the future.
Click here to read more about Coca-Cola's Y3000.