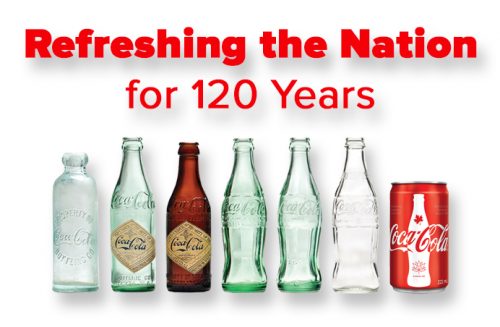 Coca-Cola Canada is helping our great nation celebrate the 150th anniversary in style and starting this week you'll be able to see just how much the soda retailer cares about its unique history in the Great White North. Coca-Cola Canada has created a new iconic can, which will be sold in 222mL 6-packs and will feature the 150th logo against the backdrop of an old fashioned Coca-Cola bottle. At the top of the bottle, a silhouetted maple leaf will be proudly displayed and of course the colour scheme will be red and white, which just so happens to be both Canada and Coca-Cola's colours.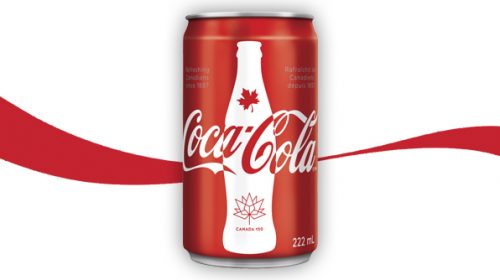 In addition to the new Canada 150 can, Coca-Cola will also be releasing a commemorative book (starting today) that celebrates the company's history in Canada for the past 120 years. You will be able to find this piece of memorabilia wherever books are sold and the book is going to be, aptly called, Canada's Coca-Cola: Refreshing the Nation for 120 Years.
Coca-Cola is also releasing a new commercial to help promote the new 150 222mL cans that will feature music from none other than the great Canadian musician Bryan Adams. The ad has two Canadians going from one side of the country to the other in search of a runaway Coca-Cola.
Click here to learn more about Coca-Cola Canada's celebration of Canada 150.