Thanks Dinglehopper for posting in the forum about Dollarama stores selling condoms… (located conveniently beside the pregnancy tests)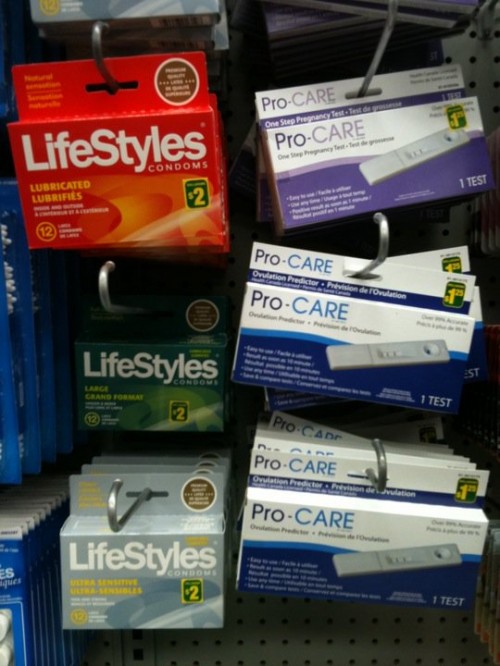 Is it just me, or does this make anyone else really uncomfortable?
Part of me thinks why should it matter, they are sealed and they are $2, great deal! But then the ever cautious side of me kicks in and says yeah but they are only $2 and it's the DOLLAR STORE … doesn't this seem kind of wrong?!
What do you think? Would you trust buying condoms at your local dollar store?