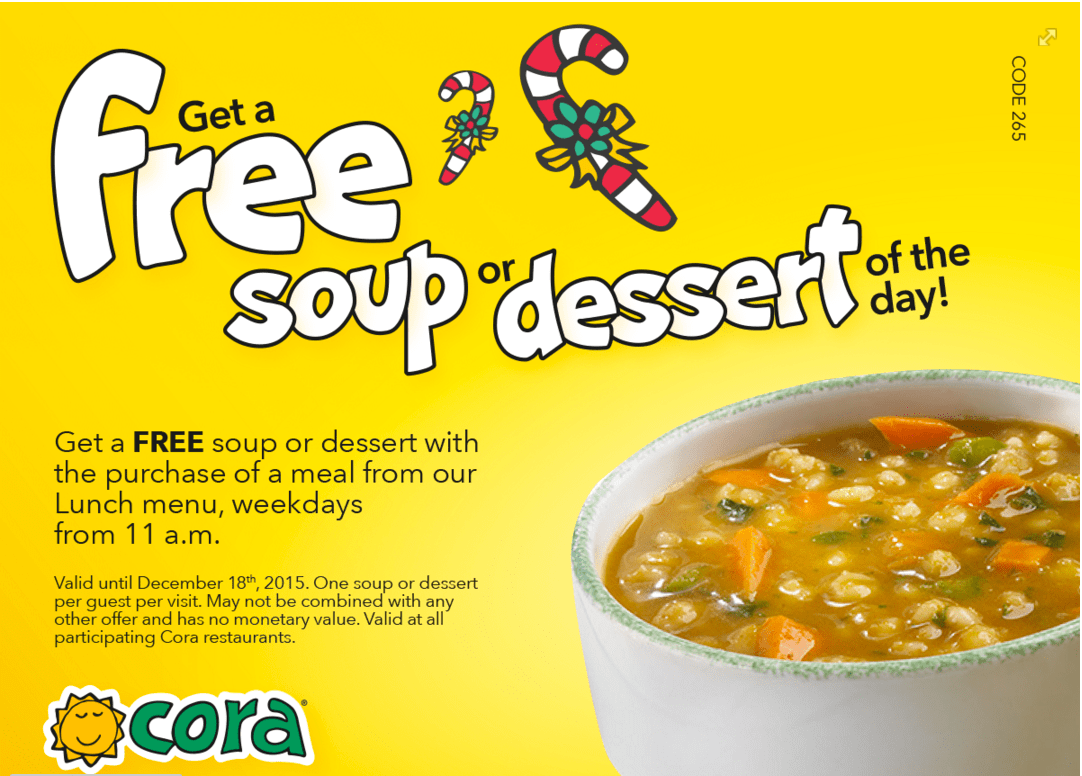 There's no better time than the holiday season to enjoy desserts and if you love Cora Breakfast and Lunch, you will enjoy this sweet promotion! Cora restaurants are offering:
Get a FREE soup or dessert of the day with the purchase of a meal from Lunch menu, weekdays from 11 am at Cora Breakfast and Lunch restaurants!
FREE dessert with any purchase of a lunch menu meal, offered Monday to Friday, until Friday, December 18, 2015 at any participating Cora restaurant in Canada! Oatmeal raisin cookie, banana-chocolate cake, mini-brownies and more! Go on, spoil yourself. It's Christmas! One soup or dessert per guest per visit and may not be combined with any other offer.
Click here to find a Cora Restaurant Canada near you.