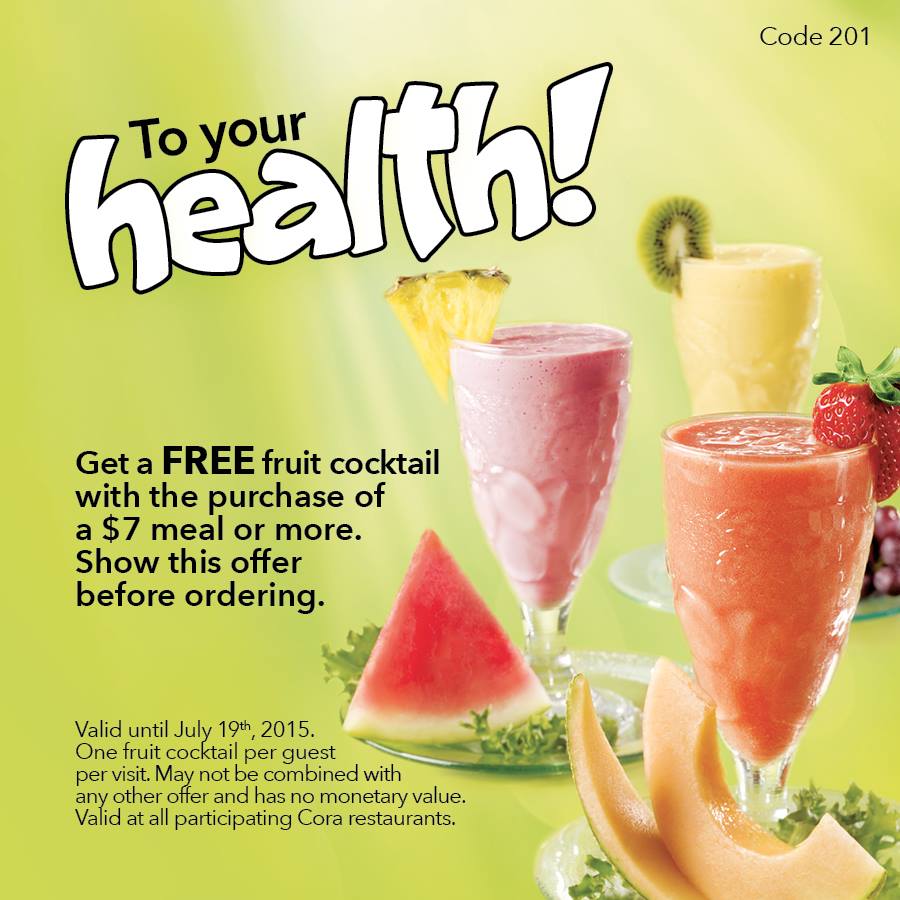 Cora Breakfast and Lunch Restaurant Canada has a great offer that will make the perfect accompaniment to your meal! For a limited time, when you head to Cora's you can enjoy a free fruit cocktail with the purchase of a $7 meal or more. Cora's has a variety of tasty and healthy fruit cocktails that will complement any healthy breakfast or lunch!
To claim this offer, just show this coupon either printed or on your smartphone. This offer ends July 19, 2015. You must purchase a meal valued at $7 or higher. Valid at participating Cora restaurants. There's a limit of 1 cocktail per guest. You may not combine this with any other offer.
Click here to view this Cora Breakfast and Lunch Restaurant Canada offer.