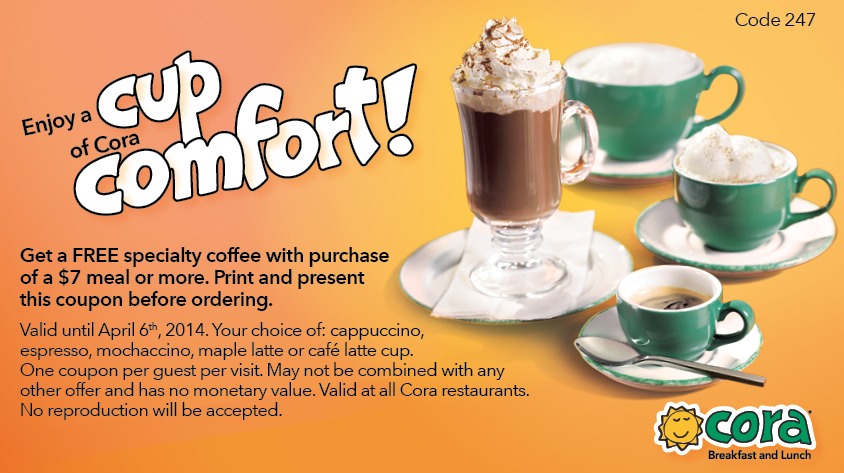 Enjoy a cup of comfort from Cora's Restaurant Canada for FREE!
You will receive a FREE Specialty Coffee when you purchase a meal that costs $7 or more from Cora's Canada. Simply print the coupon provided in the link below and present it before placing your meal order at Cora's Restaurant.
This FREE Specialty Coffee coupon for Cora's Restaurant Canada is valid until Sunday, April 6th, 2014. You can choose from cappuccino, espresso, mochaccino, maple latte or cafe latte cup. I personally will choose the Maple Latte.. yum. Valid at all Cora Restaurants.
Click here to get your Cora's Restaurant Canada coupon for a FREE Specialty Coffee with your purchase of a $7 meal or more.