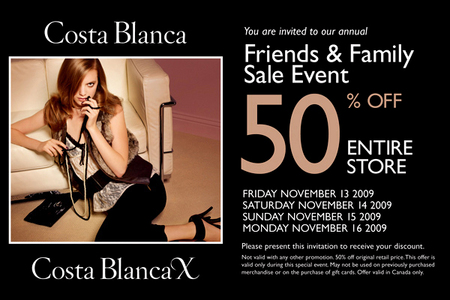 Another Friends and Family sale, seems to be a lot around this time of year, I wonder why?
This one is Friday, Nov 13-16, and offers 50% off entire store. I have shopped during this sale before and it's a nuthouse and there are no fitting rooms available and no returns, only exchanges. But if you like this store, you may want to check it out!
Thanks to linny for posting this deal!