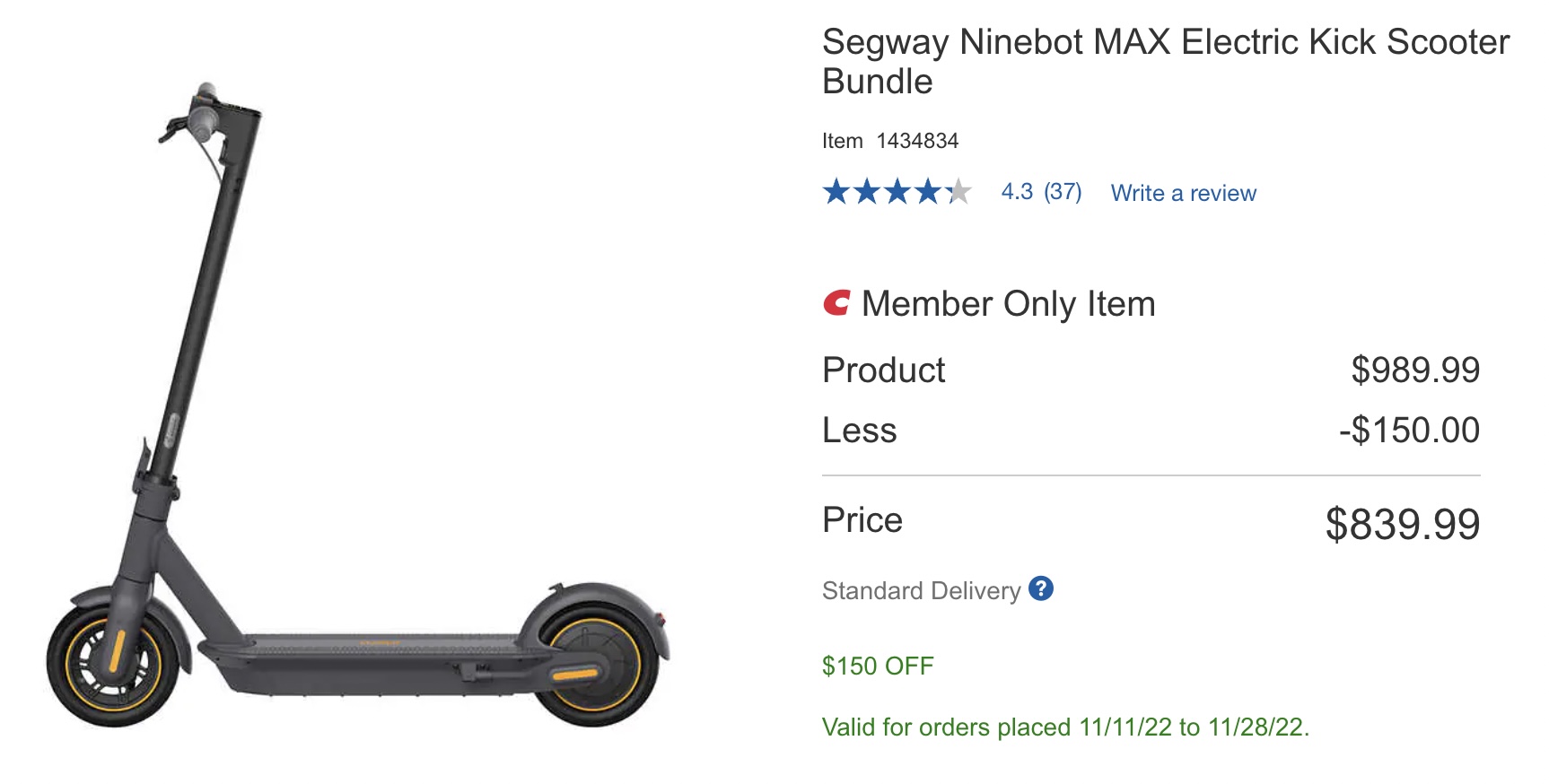 The Segway Ninebot MAX Electric Kick Scooter Bundle is on sale at Costco.ca for $839.99 Regular price $989.99.
This e Segway Ninebot MAX Electric Kick Scooter includes includes phone holder, has a max speed of 30 km/h which is more than enough, and has an LED dashboard display.
This product was priced at ~1,200 for a while now so this deal is actually pretty hot. That being said there's a chance Segway Ninebot is releasing a new version soon and this is Costco'ca's clearance sale of the product.
I've been personally eyeing these scooters for a while to zip/zoom through the city efficiently and get from point A to point B probably faster than cars. That being said I'd caution against using it in cold Canada winters. The scooter may slip and the battery dies faster in the cold.
Click here for Segway Ninebot MAX Electric Kick Scooter at Costco.ca