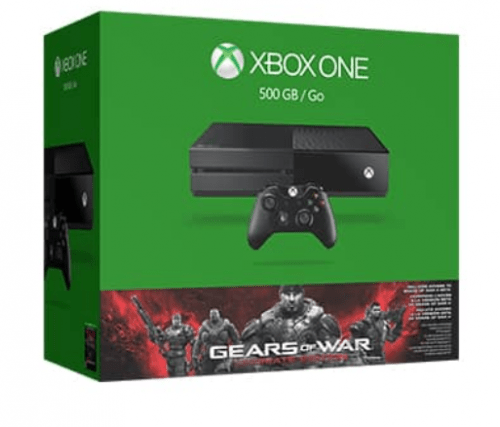 Costco Canada has a good deal going on in select stores right now! Check out your local Costco and you could purchase an Xbox One console, Gears of War Game, 2 Wireless controllers, plus 12 months of Xbox Live for $409.99!
Your purchase includes:
500 GB Xbox One Console
Gears of War: Ultimate Edition Game
2 Wireless Controllers
12 Months of Xbox Live Gold Membership
Costco seems to list all the items separately on the list, but this deal most likely comprises of the Xbox One Gears of War Bundle with an extra controller and Xbox live Gold membership. This deal is a bit different than the Microsoft Store's sale on Xbox One Bundles this week. The Microsoft Store is selling the same Gears of War Bundle plus an extra game and $25 gift card for $349, but this Costco deal gets you the extra remote (value $64.99) and a 12 month Xbox Live membership (value $59.99) instead. The Costco deal seems slightly better as Xbox Live Gold members are entitled to free downloads of select games each month as well as exclusive game discounts from time to time. Costco also offers a lifetime warranty on most of its electronics items, so you can rest assured that your console will be taken care of.
This offer is available until September 24, 2015. This offer may not be valid at all locations.
Click here to view deals in this week's Costco Flyer,
Or click here to find a Costco near you.