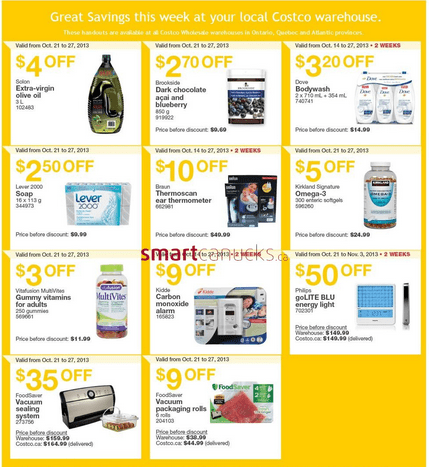 These hand­outs are avail­able at all Costco Whole­sale ware­houses in Ontario, Que­bec and Atlantic provinces.
Costco East­ern hand­outs are valid from Monday, October 21 to to Sun­day, October 27, 2013. Also, some of these Costco deals are valid for two weeks, until Sun­day, November 3, 2013. Only Costco mem­bers may use these instant savings.
Click here to view all Costco Canada fly­ers.