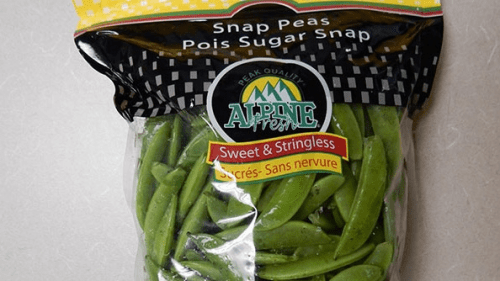 Costco Canada has issued a recall of Alpine Fresh brand snap peas in Ontario due to possible Cyclospora contamination. This recall comes after a Canadian Food Inspection Agency investigation into a foodborne illness outbreak. At this time it is unclear how many people have been affected.
The recalled product includes:
Alpine Fresh Snap Peas 907 g/ 2lbs – All Best Before dates from 15-OC-01 to 15-OC-29 inclusively (UPC 8 15887 01072 7)
The affected product has been sold at Costco Wholesale locations across Ontario. If you have this product in your home, you are advised to throw it out, or return it to the store in which it was purchased.
Food contaminated with Cyclospora is hard to detect as it may not look or smell spoiled. Washing fresh produce will not always eliminate the risk of Cyclospora. People infected with Cyclospora can experience a variety of symptoms, including watery diarrhea, stomach cramps, and nausea. Some people may not get ill at all, but others may become seriously ill.
Click here for more details from the Canadian Food Inspection Agency.