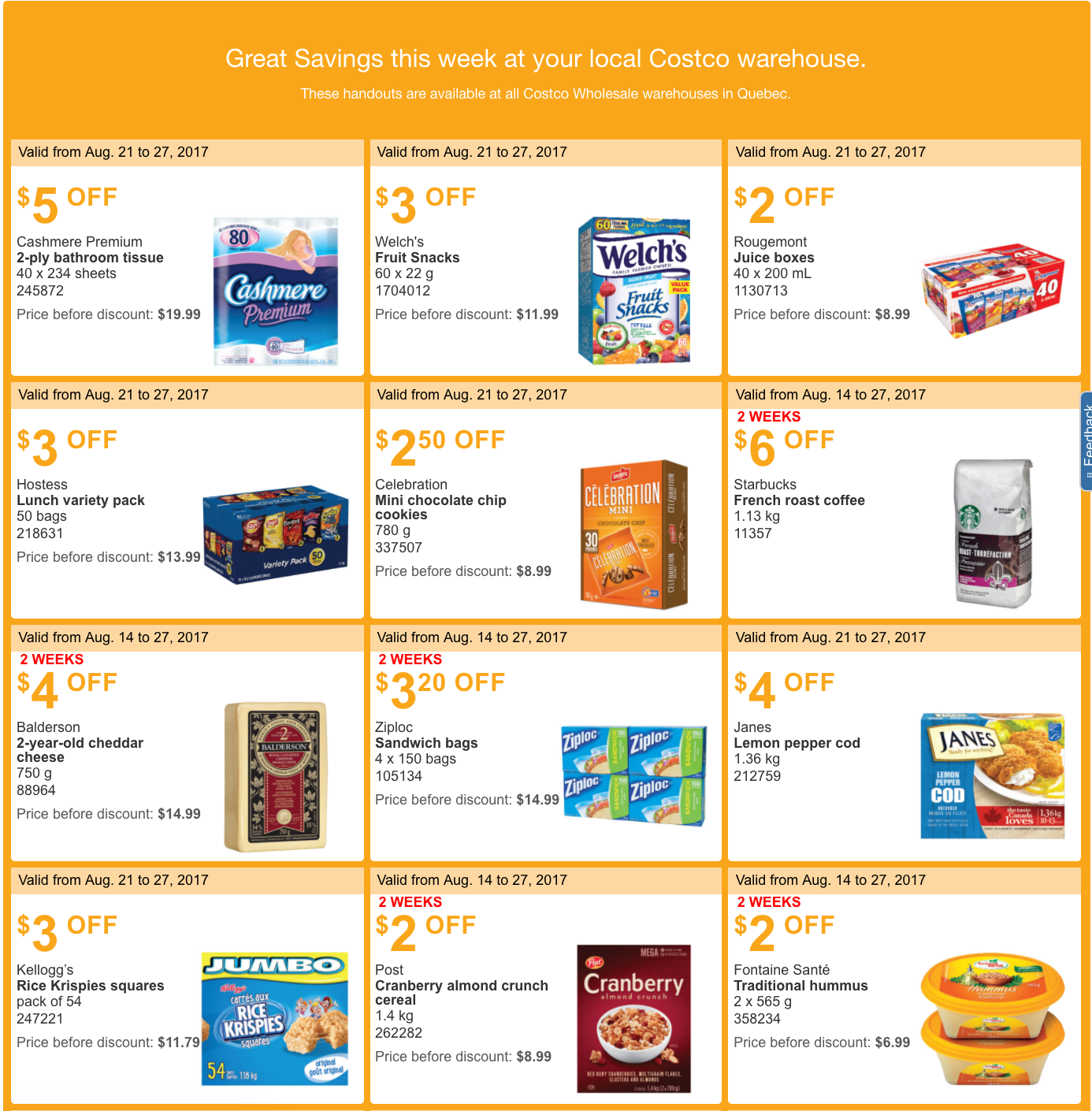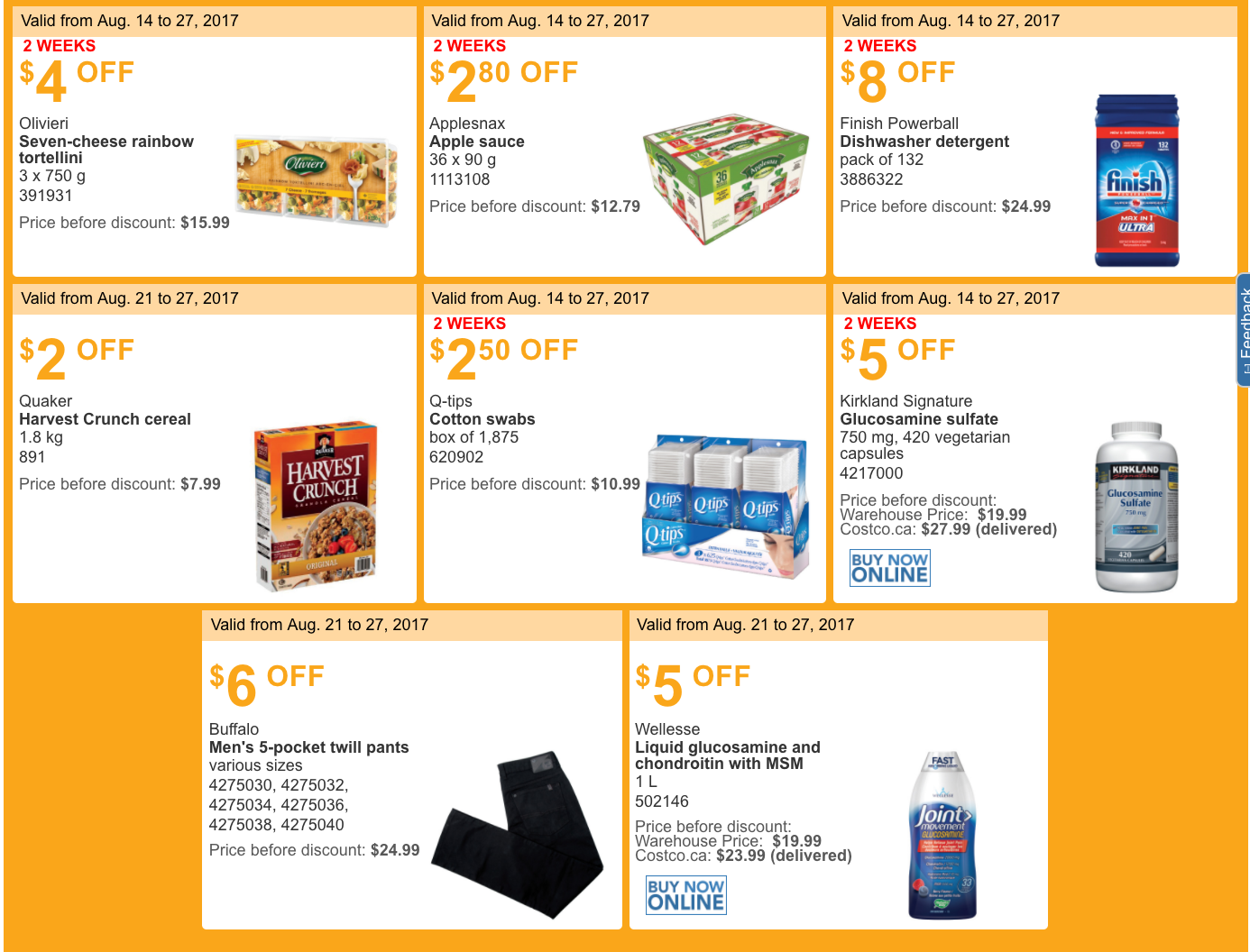 Costco Canada has now released the new weekly instant discount handouts! These handouts are available at all Costco wholesale warehouses in Quebec.
These Costco Canada eastern instant flyers are valid from today, Monday, August 21, 2017 until Sunday, August 27, 2017, some of these coupons are valid until Sunday, September 2, 2017.  Only Costco members in good standing may use these instant savings handouts and Costco discount will be automatically added when you purchase any of these items.
The new Costco Canada instant weekly savings handouts for Quebec province include:
$5 OFF Cashmere Premium 2-ply bathroom tissue 40 x 234 sheets
$3 OFF Welch's Fruit Snacks 60 x 22 g
$2 OFF Rougemont Juice boxes 40 x 200 mL
$3 OFF Hostess Lunch variety pack 50 bags
$2.50 OFF Celebration Mini chocolate chip cookies 780 g
$6 OFF Starbucks French roast coffee 1.13 kg
$4 OFF Balderson 2-year-old cheddar cheese 750 g
$3.20 OFF Ziploc Sandwich bags 4 x 150 bags
$4 OFF Janes Lemon pepper cod 1.36 kg
$3 OFF Kellogg's Rice Krispies squares pack of 54
$2 OFF Post Cranberry almond crunch cereal 1.4 kg
$2 OFF Fontaine Santé Traditional hummus 2 x 565 g
$4 OFF Olivieri Seven-cheese rainbow tortellini 3 x 750 g
$2.80 OFF Applesnax Apple sauce 36 x 90 g
$8 OFF Finish Powerball Dishwasher detergent pack of 132
$2 OFF Quaker Harvest Crunch cereal 1.8 kg
$2.50 OFF Q-tips Cotton swabs box of 1,875
$5 OFF Kirkland Signature Glucosamine sulfate 750 mg, 420 vegetarian capsules
$6 OFF Buffalo Men's 5-pocket twill pants various sizes
$5 OFF Wellesse Liquid glucosamine and chondroitin with MSM 1 L
Click here to view all Costco Canada instant weekly handouts fly­ers.