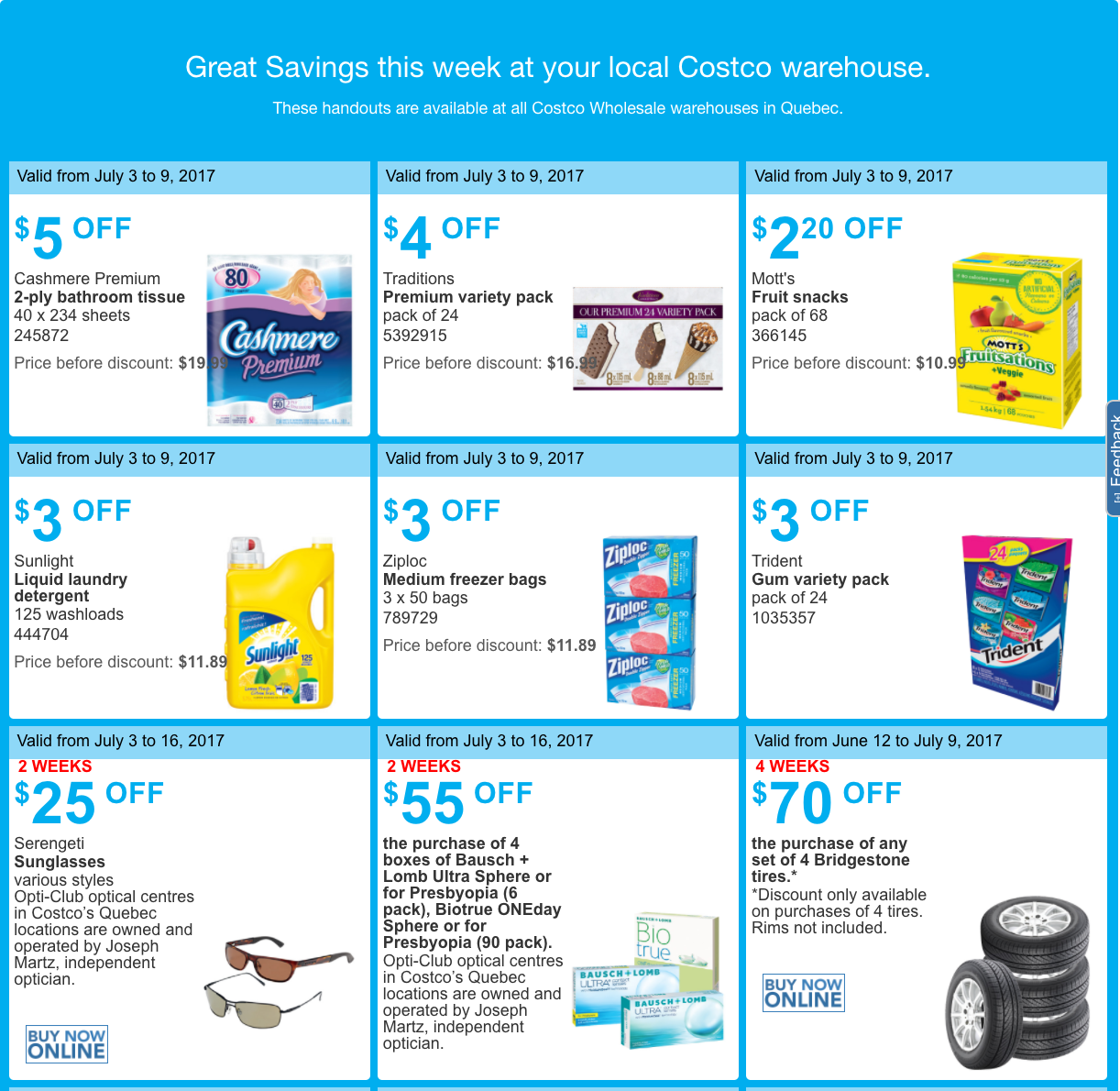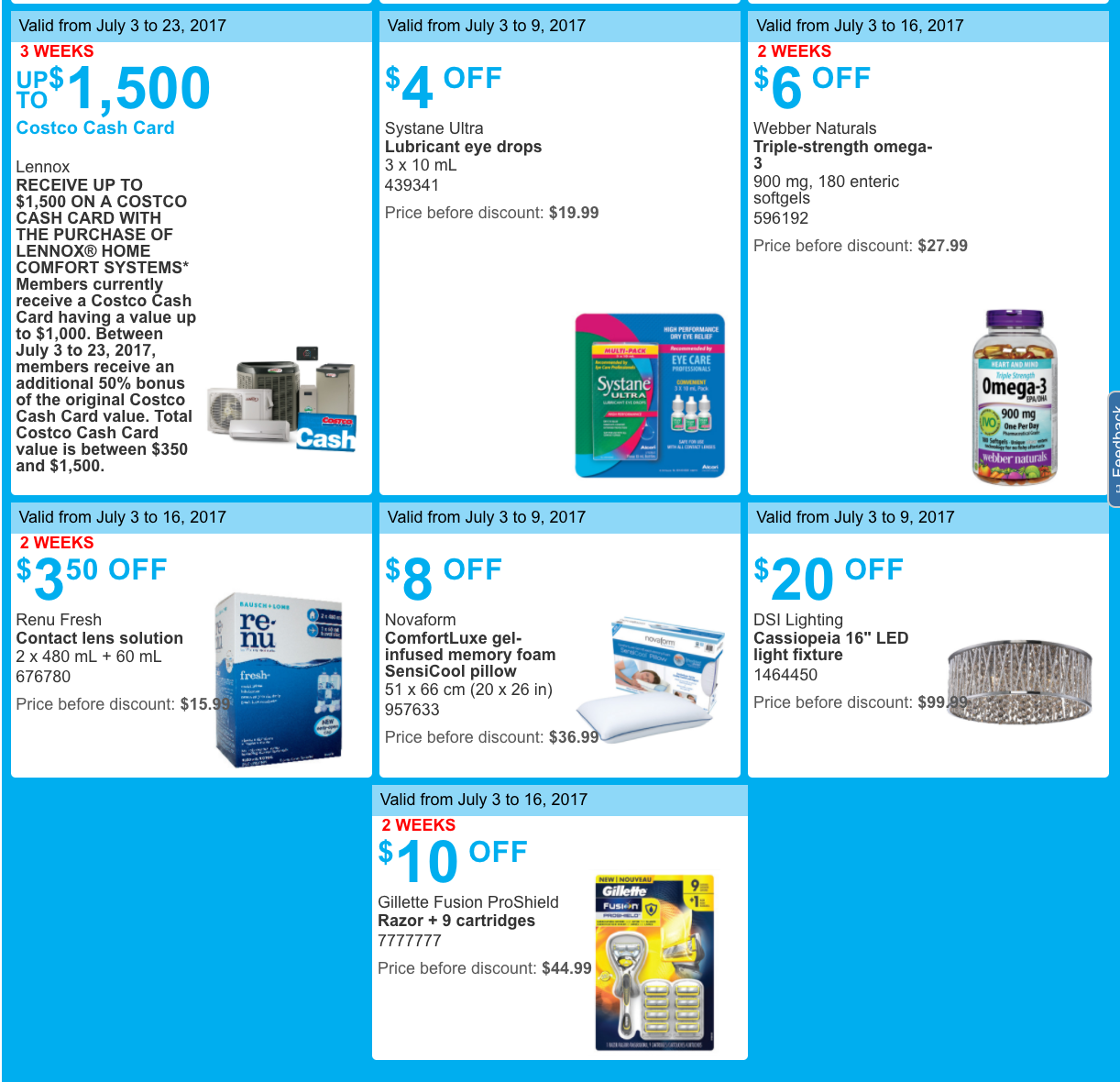 Costco Canada has now released the new weekly instant discount handouts! These handouts are available at all Costco wholesale warehouses in Quebec.
These Costco Canada eastern instant flyers are valid from today, Monday, July 3, 2017 until Sunday, July 9, 2017, some of these coupons are valid until Sunday, July 23, 2017.  Only Costco members in good standing may use these instant savings handouts and Costco discount will be automatically added when you purchase any of these items.
The new Costco Canada instant weekly savings handouts for Quebec province include:
$5 OFF Cashmere Premium 2-ply bathroom tissue 40 x 234 sheets
$4 OFF Traditions Premium variety pack pack of 24
$2.20 OFF Mott's Fruit snacks pack of 68
$3 OFF Sunlight Liquid laundry detergent 125 washloads
$3 OFF Ziploc Medium freezer bags 3 x 50 bags
$3 OFF Trident Gum variety pack pack of 24
$25 OFF Serengeti Sunglasses various styles
$55 OFF the purchase of 4 boxes of Bausch + Lomb Ultra Sphere or for Presbyopia (6 pack), Biotrue ONEday Sphere or for Presbyopia (90 pack).
$70 OFF the purchase of any set of 4 Bridgestone tires. Discount only available on purchases of 4 tires. Rims not included.
UP TO $1,500 Costco Cash Card Lennox
$4 OFF Systane Ultra Lubricant eye drops 3 x 10 mL
$6 OFF Webber Naturals Triple-strength omega-3 900 mg, 180 enteric softgels
$3.50 OFF Renu Fresh Contact lens solution 2 x 480 mL + 60 mL
$8 OFF Novaform ComfortLuxe gel-infused memory foam SensiCool pillow 51 x 66 cm (20 x 26 in)
$20 OFF DSI Lighting Cassiopeia 16″ LED light fixture
$10 OFF Gillette Fusion ProShield Razor + 9 cartridges
Click here to view all Costco Canada instant weekly handouts fly­ers.