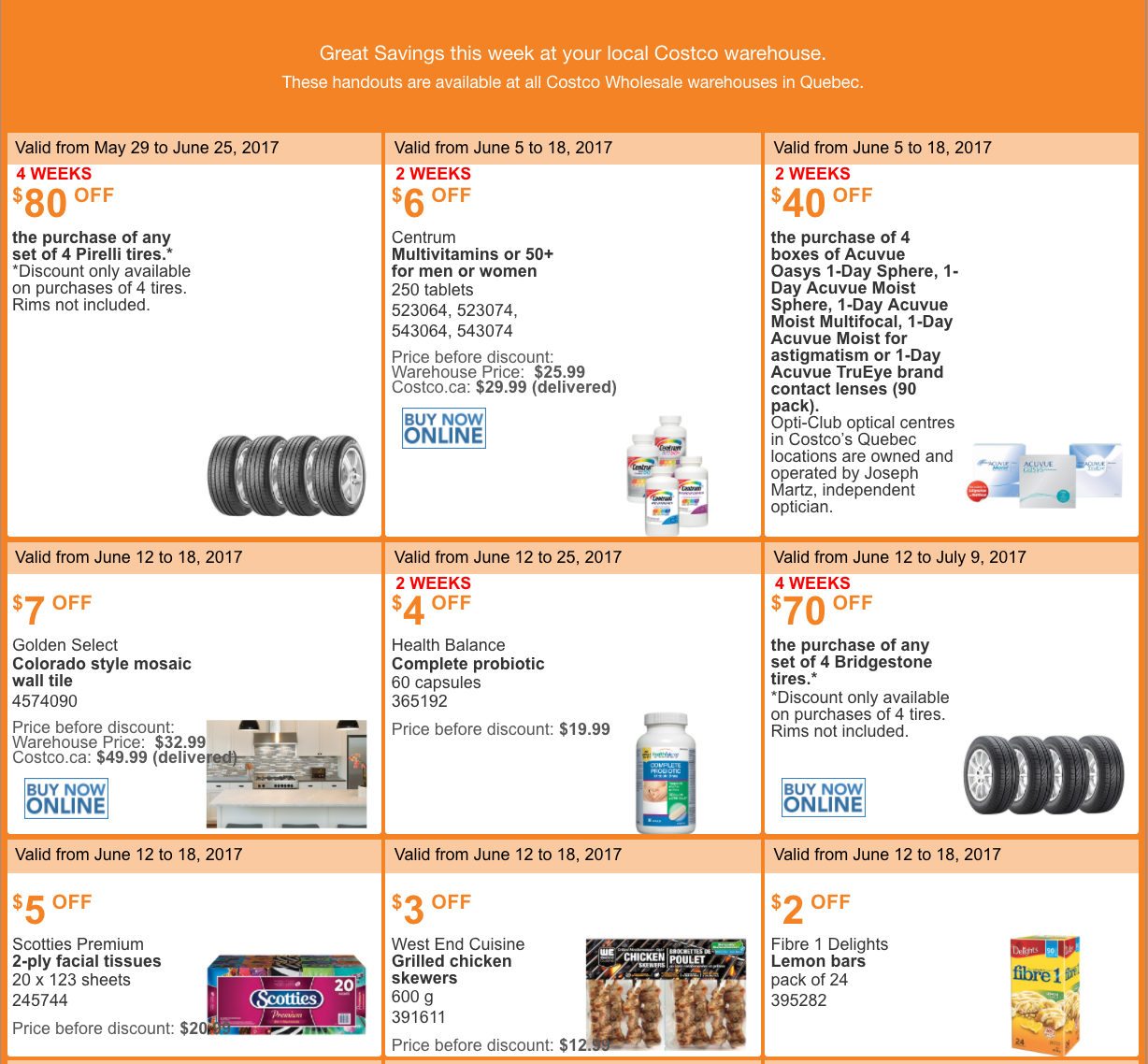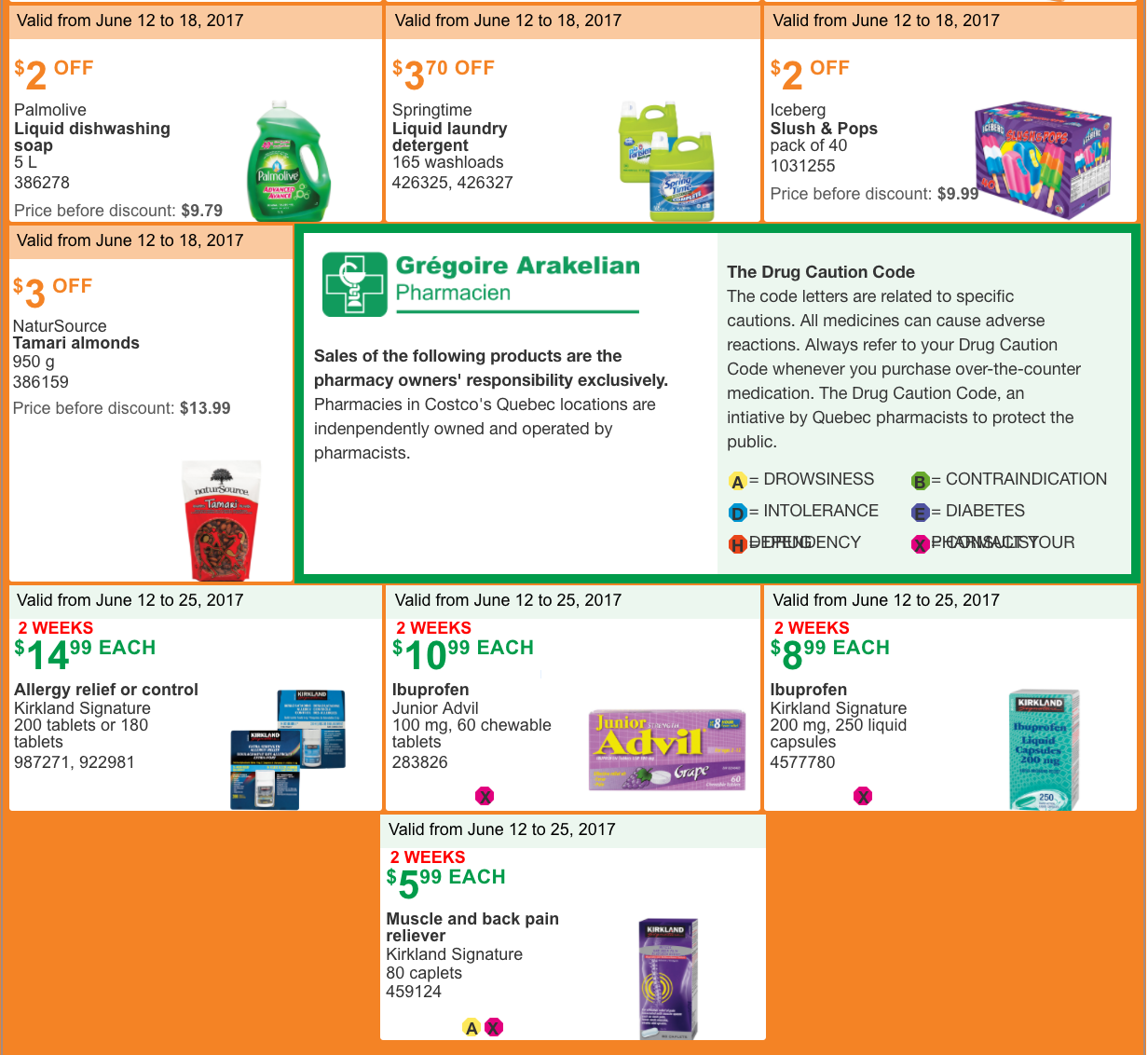 Costco Canada has now released the new weekly instant discount handouts! These handouts are available at all Costco wholesale warehouses in Quebec.
These Costco Canada eastern instant flyers are valid from today, Monday, June 12, 2017 until Sunday, June 18, 2017, some of these coupons are valid until Sunday, July 9, 2017.  Only Costco members in good standing may use these instant savings handouts and Costco discount will be automatically added when you purchase any of these items.
The new Costco Canada instant weekly savings handouts for Quebec province include:
$80 OFF the purchase of any set of 4 Pirelli tires. Discount only available on purchases of 4 tires. Rims not included.
$6 OFF Centrum Multivitamins or 50+ for men or women 250 tablets
$40 OFF the purchase of 4 boxes of Acuvue Oasys 1-Day Sphere, 1-Day Acuvue Moist Sphere, 1-Day Acuvue Moist Multifocal, 1-Day Acuvue Moist for astigmatism or 1-Day Acuvue TruEye brand contact lenses (90 pack).
$7 OFF Golden Select Colorado style mosaic wall tile
$4 OFF Health Balance Complete probiotic 60 capsules
$70 OFF the purchase of any set of 4 Bridgestone tires.Discount only available on purchases of 4 tires. Rims not included.
$5 OFF Scotties Premium 2-ply facial tissues 20 x 123 sheets
$3 OFF West End Cuisine Grilled chicken skewers 600 g
$2 OFF Fibre 1 Delights Lemon bars pack of 24
$2 OFF Palmolive Liquid dishwashing soap 5 L
$3.70 OFF Springtime Liquid laundry detergent 165 washloads
$2 OFF Iceberg Slush & Pops pack of 40
$3 OFF NaturSource Tamari almonds 950 g
$14.99 EACH Allergy relief or control Kirkland Signature 200 tablets or 180 tablets
$10.99 EACH Ibuprofen Junior Advil 100 mg, 60 chewable tablets
$8.99 EACH Ibuprofen Kirkland Signature 200 mg, 250 liquid capsules
$5.99 EACH Muscle and back pain reliever Kirkland Signature 80 caplets
Click here to view all Costco Canada instant weekly handouts fly­ers.