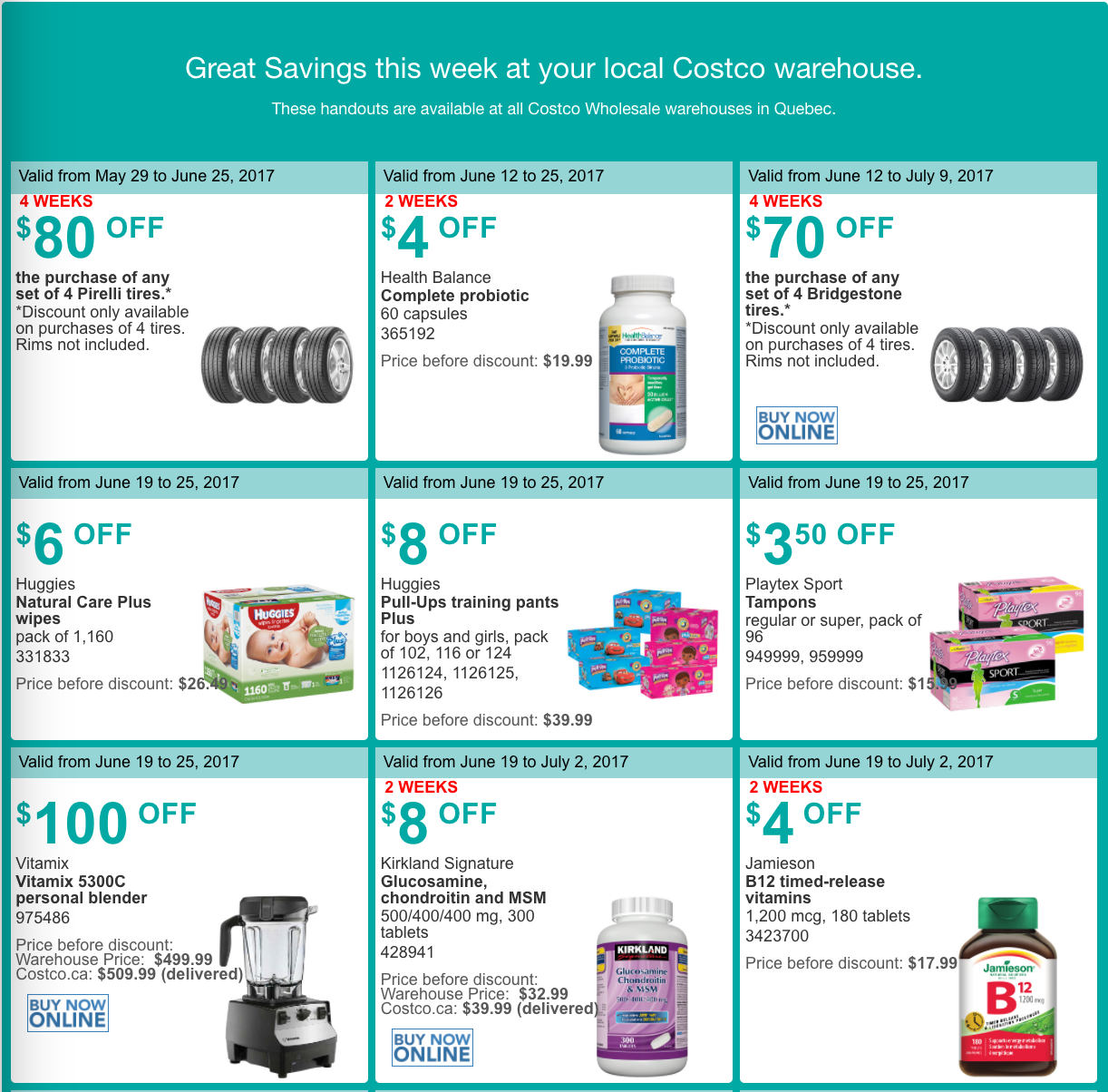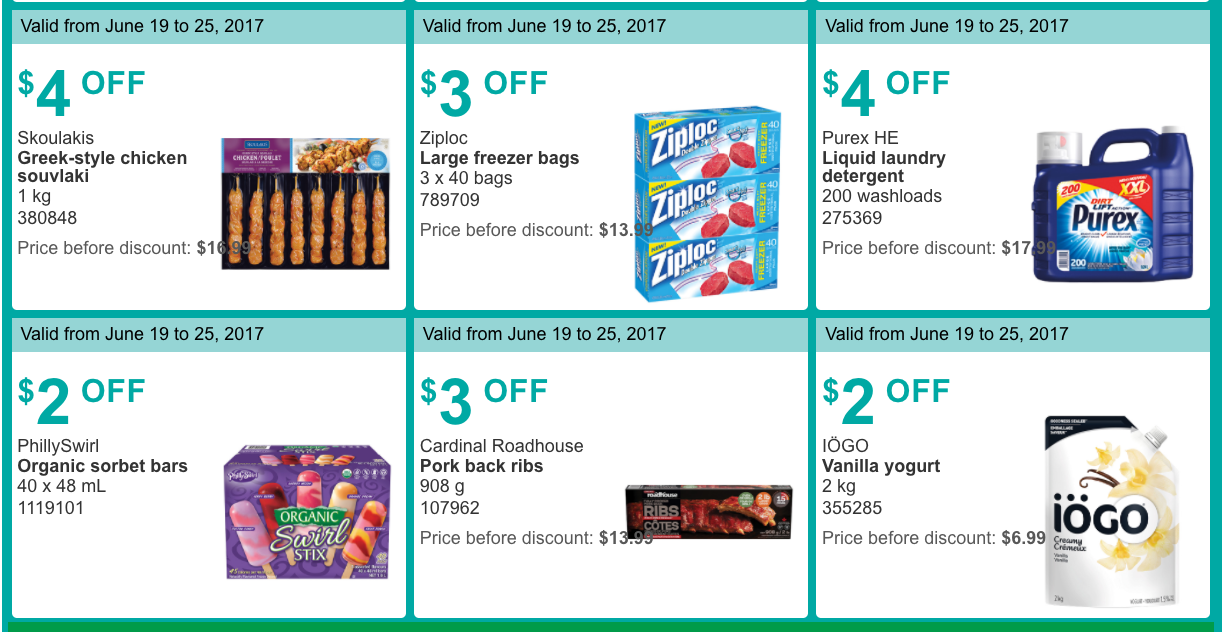 Costco Canada has now released the new weekly instant discount handouts! These handouts are available at all Costco wholesale warehouses in Quebec.
These Costco Canada eastern instant flyers are valid from today, Monday, June 19, 2017 until Sunday, June 25, 2017, some of these coupons are valid until Sunday, July 9, 2017.  Only Costco members in good standing may use these instant savings handouts and Costco discount will be automatically added when you purchase any of these items.
The new Costco Canada instant weekly savings handouts for Quebec province include:
$80 OFF the purchase of any set of 4 Pirelli tires. Discount only available on purchases of 4 tires. Rims not included.
$4 OFF Health Balance Complete probiotic 60 capsules
$70 OFF the purchase of any set of 4 Bridgestone tires. Discount only available on purchases of 4 tires. Rims not included.
$6 OFF Huggies Natural Care Plus wipes pack of 1,160
$8 OFF Huggies Pull-Ups training pants Plus for boys and girls, pack of 102, 116 or 124
$3.50 OFF Playtex Sport Tampons regular or super, pack of 96
$100 OFF Vitamix 5300C personal blender
$8 OFF Kirkland Signature Glucosamine, chondroitin and MSM 500/400/400 mg, 300 tablets
$4 OFF Jamieson B12 timed-release vitamins 1,200 mcg, 180 tablets
$4 OFF Skoulakis Greek-style chicken souvlaki 1 kg
$3 OFF Ziploc Large freezer bags 3 x 40 bags
$4 OFF Purex HE Liquid laundry detergent 200 washloads
$2 OFF PhillySwirl Organic sorbet bars 40 x 48 mL
$3 OFF Cardinal Roadhouse Pork back ribs 908 g
$2 OFF IÖGO Vanilla yogurt 2 kg
$14.99 EACH Kirkland Signature Allergy relief or control 200 tablets or 180 tablets
$8.99 EACH Kirkland Signature Ibuprofen 200 mg, 250 liquid capsules
$10.99 EACH Junior Advil Ibuprofen 100 mg, 60 chewable tablets
$5.99 EACH Kirkland Signature Muscle and back pain reliever 80 caplets
Click here to view all Costco Canada instant weekly handouts fly­ers.