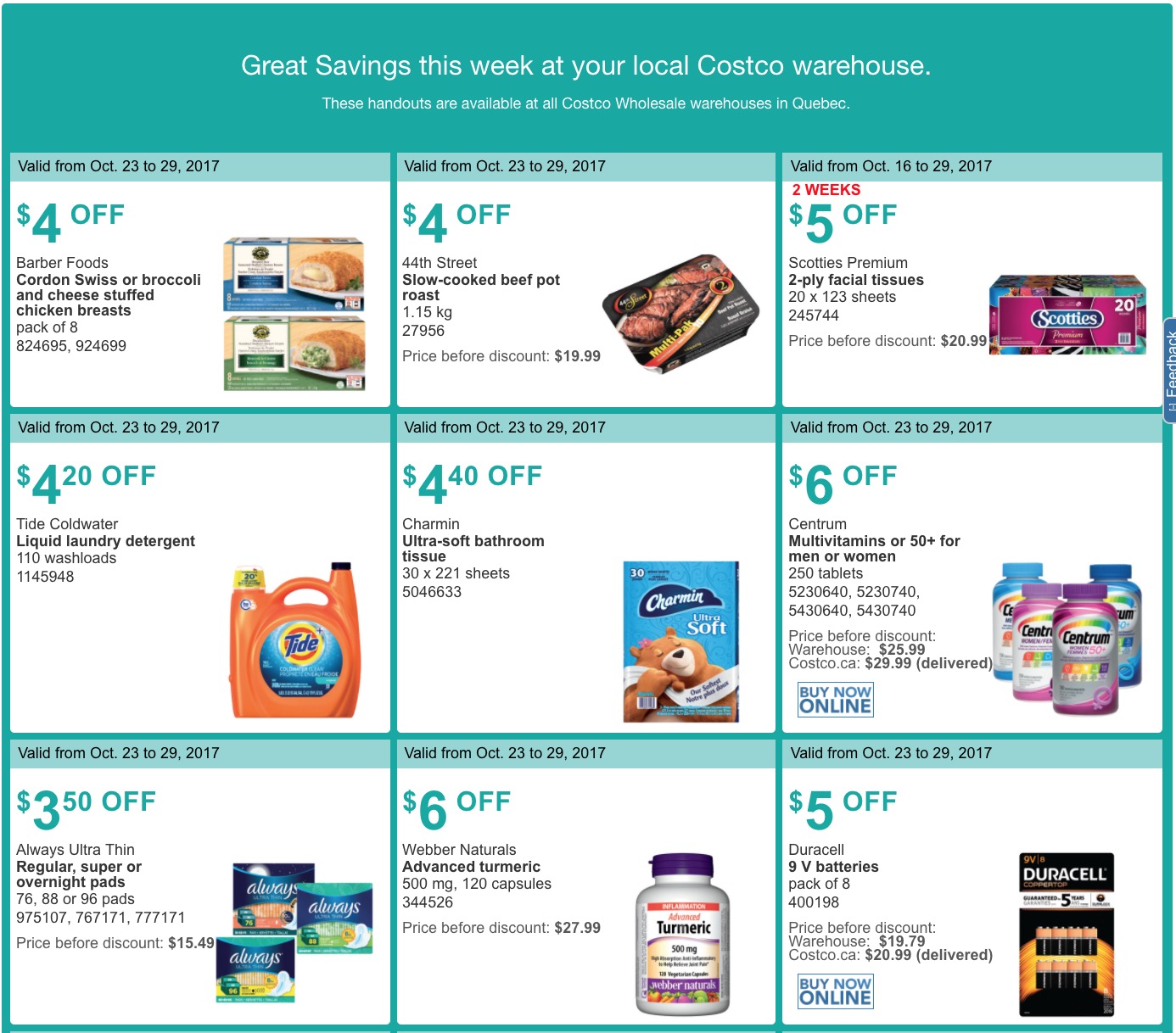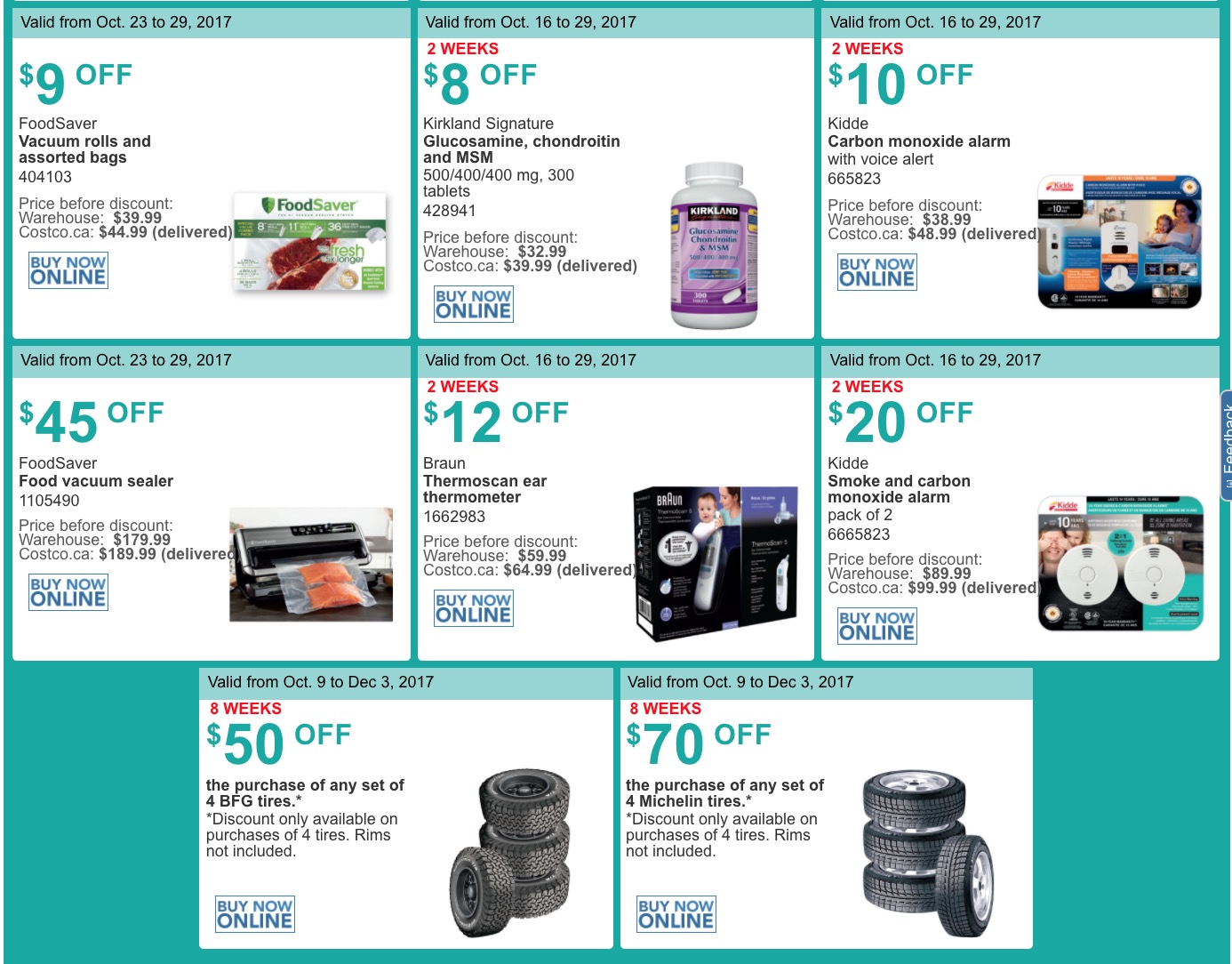 Costco Canada has now released the new weekly instant discount handouts! These handouts are available at all Costco wholesale warehouses in Quebec.
These Costco Canada eastern instant flyers are valid from today, Monday, October 22, 2017 until Sunday, October 29, 2017, some of these coupons are valid until Sunday, December 3, 2017.  Only Costco members in good standing may use these instant savings handouts and Costco discount will be automatically added when you purchase any of these items.
The new Costco Canada instant weekly savings handouts for Quebec province include:
$4 OFF Barber Foods Cordon Swiss or broccoli and cheese stuffed chicken breasts pack of 8
$4 OFF 44th Street Slow-cooked beef pot roast 1.15 kg
$5 OFF Scotties Premium 2-ply facial tissues 20 x 123 sheets
$4.20 OFF Tide Coldwater Liquid laundry detergent 110 washloads
$4.40 OFF Charmin Ultra-soft bathroom tissue 30 x 221 sheets
$6 OFF Centrum Multivitamins or 50+ for men or women 250 tablets
$3.50 OFF Always Ultra Thin Regular, super or overnight pads 76, 88 or 96 pads
$6 OFF Webber Naturals Advanced turmeric 500 mg, 120 capsules
$5 OFF Duracell 9 V batteries pack of 8
$9 OFF FoodSaver Vacuum rolls and assorted bags
$8 OFF Kirkland Signature Glucosamine, chondroitin and MSM 500/400/400 mg, 300 tablets
$10 OFF Kidde Carbon monoxide alarm with voice alert
$45 OFF FoodSaver Food vacuum sealer
$12 OFF Braun Thermoscan ear thermometer
$20 OFF Kidde Smoke and carbon monoxide alarm pack of 2
$50 OFF the purchase of any set of 4 BFG tires. Discount only available on purchases of 4 tires. Rims not included.
$70 OFF the purchase of any set of 4 Michelin tires. Discount only available on purchases of 4 tires. Rims not included.
Click here to view all Costco Canada instant weekly handouts fly­ers.