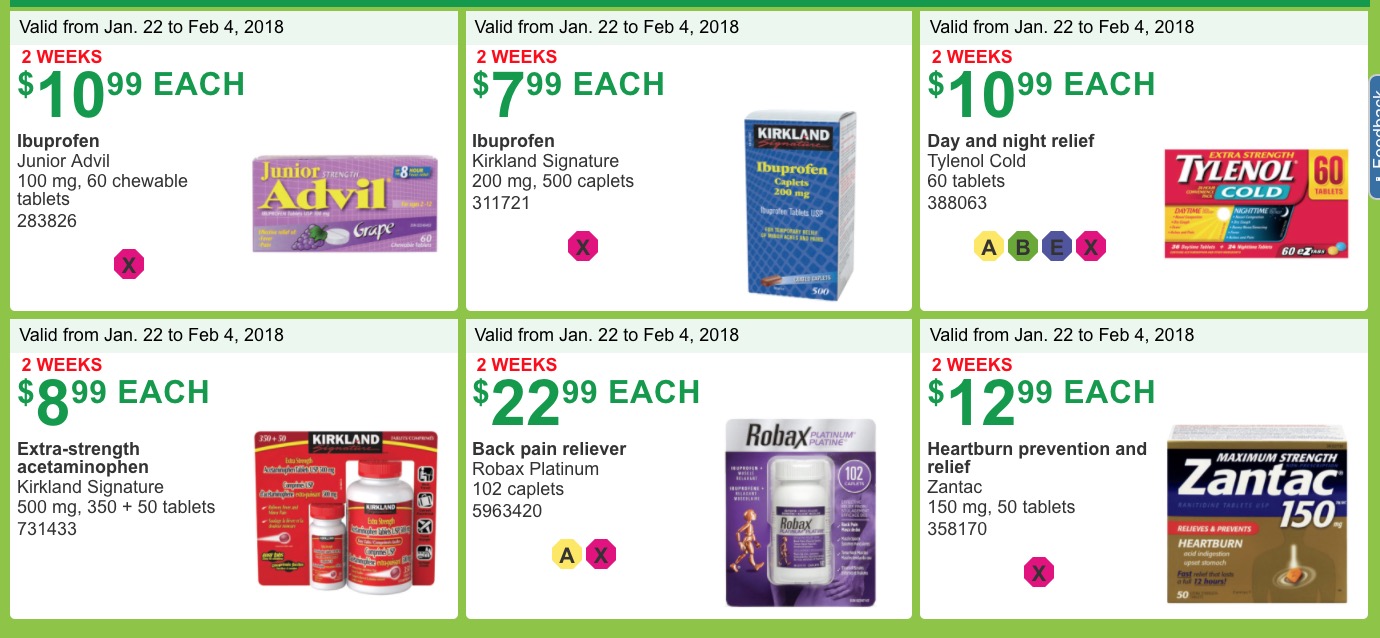 Costco Canada has now released the new weekly instant discount handouts! These handouts are available at all Costco wholesale warehouses in Quebec.
These Costco Canada eastern instant flyers are valid from January 22, 2018 until, January 28, 2018. Some of the deals are valid until February 4, 2018. Only Costco members in good standing may use these instant savings handouts and Costco discount will be automatically added when you purchase any of these items.
The new Costco Canada instant weekly savings handouts for Quebec province include:
$4 OFF Aveeno Daily moisturizing lotion 2 x 600 mL
$3 OFF Bibigo Chicken and cilantro mini wontons 1.36 kg
$8.60 OFF Red Bull Energy drink 24 x 250 mL
$3 OFF Brookside Dark chocolate açai and blueberry 850 g
$5 OFF Air Wick Scented oil
$2.60 OFF Becel Margarine 2 x 1.22 kg
$3 OFF Welch's Fruit Snacks 60 x 22 g
$8 OFF Finish Quantum Max Dishwasher detergent pack of 100
$10.99 EACH Ibuprofen Junior Advil 100 mg, 60 chewable tablets
$7.99 EACH Ibuprofen Kirkland Signature 200 mg, 500 caplets
$10.99 EACH Day and night relief Tylenol Cold 60 tablets
$8.99 EACH Extra-strength acetaminophen Kirkland Signature 500 mg, 350 + 50 tablets
$22.99 EACH Back pain reliever Robax Platinum
$12.99 EACH Heartburn prevention and relief Zantac 150 mg, 50 tablets
Click here to view all Costco Canada instant weekly handouts fly­ers.