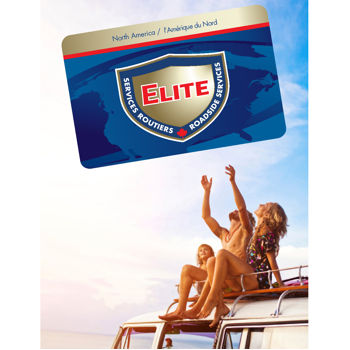 Costco has the Elite Road­side Ser­vice family-pack for $64.99. This is for a 1 year mem­ber­ship. The ser­vice is pro­vided by Domin­ion Auto­mo­bile Asso­ci­a­tion (DAA).
Within an hour they should send you a link con­tain­ing reg­is­tra­tion instructions.
This has been an ongoing deal, but here's a reminder in case anyone missed out.
Pack­age Features
Unlim­ited Members
EIGHT (8) Road­side Assis­tance dispatches
Fuel Deliv­ery
Bat­tery Boosts or cold weather starting
Tire Changes
Lock­out Services
Mechan­i­cal First Aid
Winching/Extraction
Tow­ing
Traf­fic Acci­dent Benefits
If, for any rea­son, you are not com­pletely sat­is­fied with your DAA mem­ber­ship, you are enti­tled to a full refund of your Mem­ber­ship fees (minus any claims paid) within the first 30 days of your mem­ber­ship year