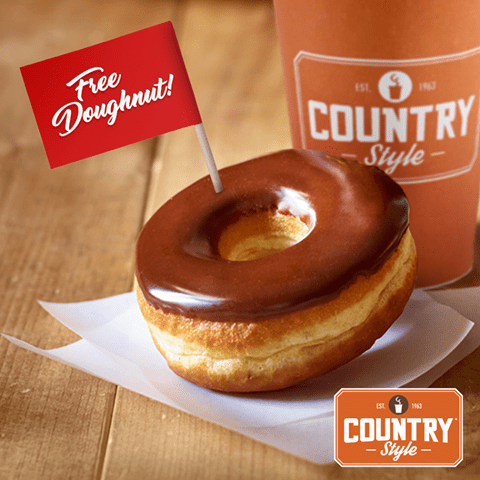 This coming Friday is National Doughnut Day, and Country Style Canada is celebrating buy giving away free donuts, on this one day only. Visit a participating Country Style location on Friday, June the 2nd, 2017, and when you purchase any large or extra large beverage, you will get a free regular doughnut.
Country Style locations may not be as plentiful as other coffee chains depending where you live. If you are unsure if there is one near you, you can use the store locator by clicking the link below. They also have summer drink specials currently going on at the moment. While you are there you can also pick up a small iced coffee, iced tea, or lemonade for just $1. You can also get a small smoothie for $2, and of course there are taxes on these as well.
Click here to find a Country Style Canada location near you.