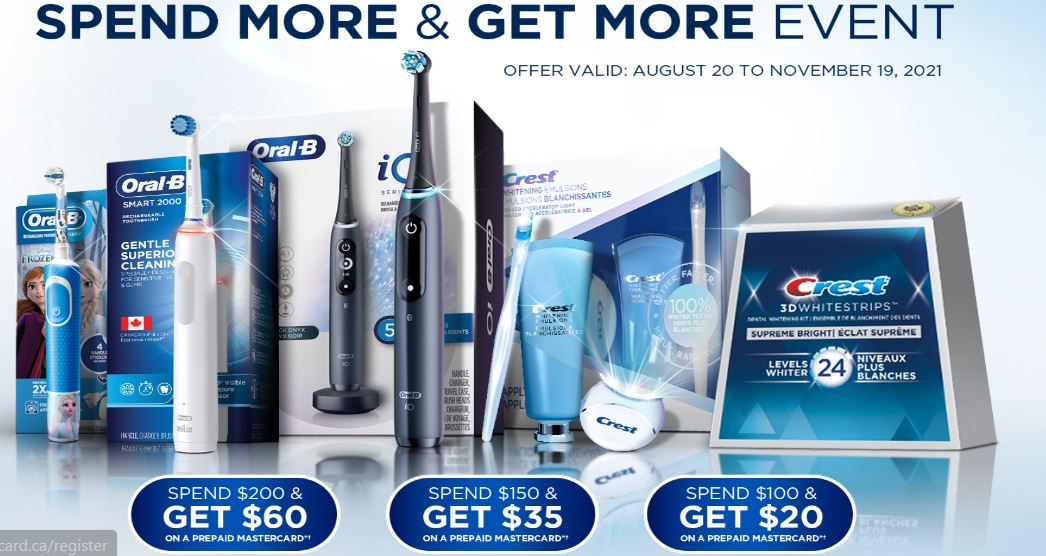 Until November the 19th, purchase select Crest and Oral B products, and get money back on a prepaid Mastercard from P&G Canada!
If you spend $200 on participating products you will receive a $60 prepaid Mastercard, spending $150 will get you a $35 prepaid Mastercard, and spending $100 will get you a $20 prepaid Mastercard. To qualify for the rebate the products must be purchased using a Mastercard, and the products must be purchased in one transaction. The final day to upload your receipt is December the 10th, 2021.
Once your submission is approved, you should receive your prepaid Mastercard rebate in about 6 weeks. Prepaid Mastercards may be received by mail or email. You will find a complete list of qualifying products through the link below.
Click here for full details of the promotion and to submit your receipts.