From now until Tuesday, November 11th, Crocs Canada is having a Remembrance Day sale where you can get 50% off both online and in-store. Simply enter the promo code, SALUTE, at checkout and your savings will automatically be applied.
Crocs will discount footwear items that are listed as participating in the deal (note: there will be a red asterisk that advertises the item as being part of the 50% off sale). Crocs is also only offering this deal on footwear and the discount will be applied to the second item that is of equal or lesser value.
Sections worth checking out would be the winter apparel, where you can score these lightweight women's puffy boots ($69.99) for keeping your feet warm outdoors and then pairing them with some fur-lined clogs ($69.99) to keep toasty (and trendy!) indoors.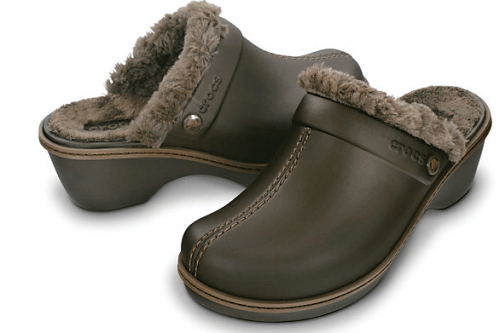 The total of this order would be $104.98, as you would qualify for the 50% off on the second item, plus free-shipping since you spent over $100, meaning you'd be saving close to $45!
Select items are included in this offer from Crocs, and they are only offering it on their footwear.