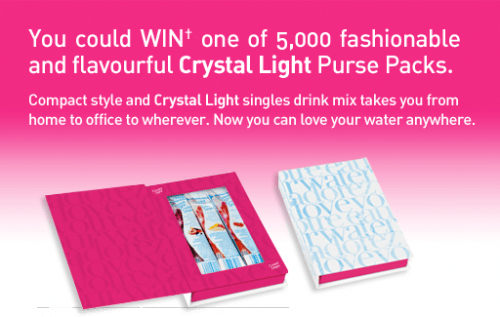 Enter to win sway worth $1000 or  1 of 5000 purse packs of Crystal Light!  You have to have Facebook to enter this contest.  Click here to enter.  *Please note there are two contests to enter. One where you vote for the purses, and one below to enter for the purse packs. You may vote and enter once a day.
Generally we don't post a lot of contests on our blog, but 5000 prizes makes the odds decent for our readers.
Click here for the full rules and regulations.