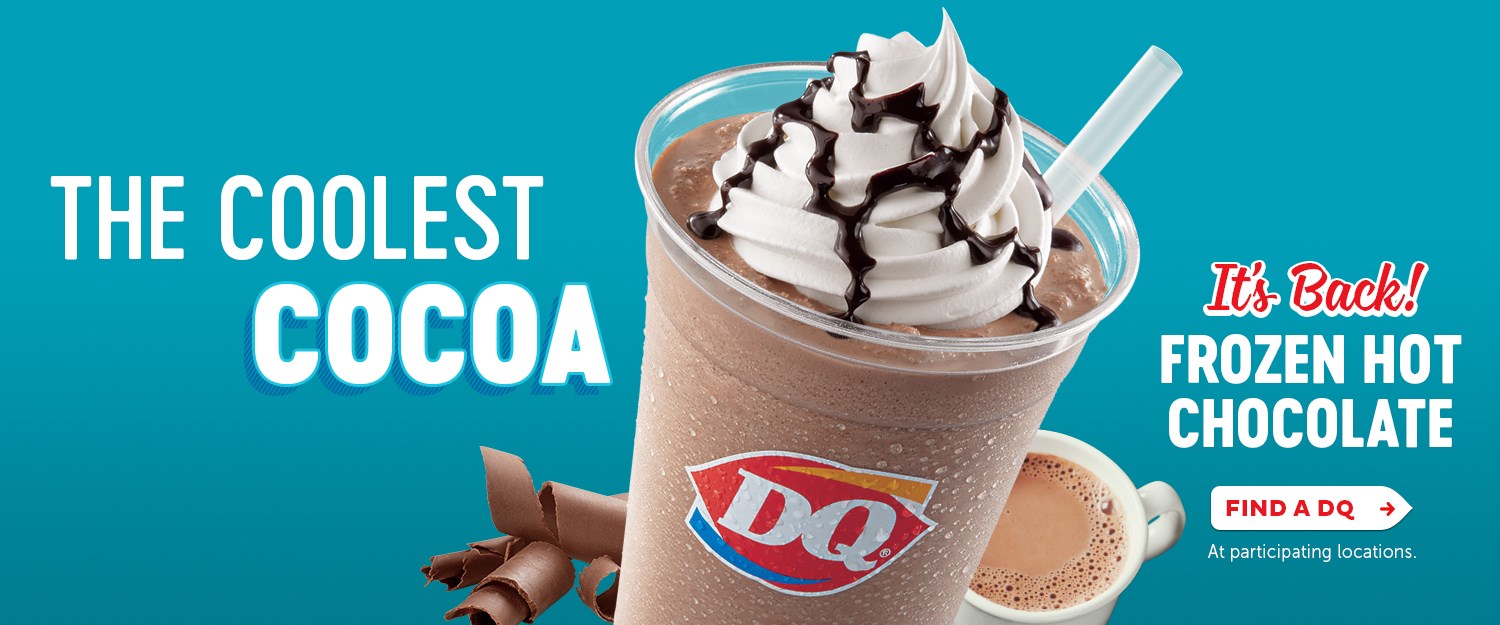 Frozen hot chocolate is back at Dairy Queen Canada! Cocoa fudge and misty slush blended with DQ soft serve and garnished with whipped topping.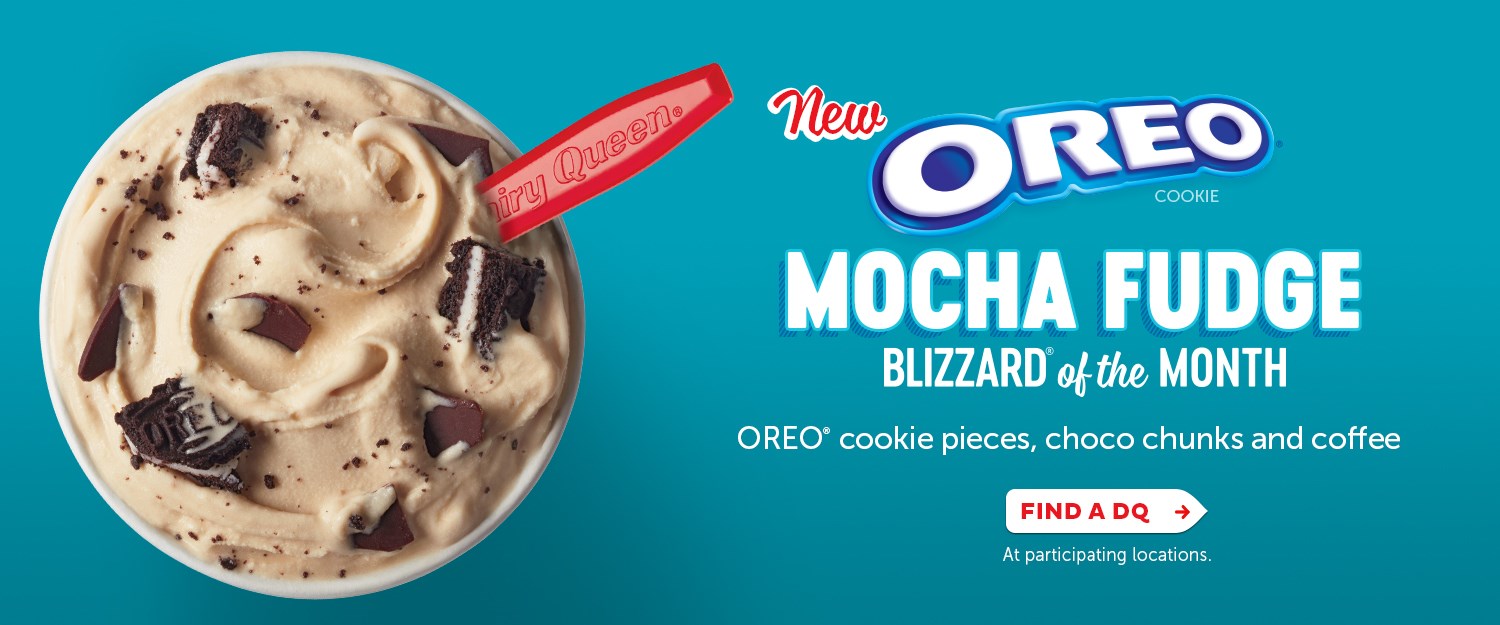 The Blizzard of the month is: OREO Mocha Fudge Blizzard! OREO cookie pieces, choco chunks and coffee blended with DQ vanilla soft serve to Blizzard perfection
Click here to find a Dairy Queen near you.